Every successful property investor has their own strategies and routines that have helped them achieve that success. I recently had lunch with one of my most successful clients, Justin.

Blogger: Kevin Lee, founder, Smart Property Adviser

Over lunch I asked him for a list of 'tips' that he might give investors who were struggling or looking for some advice.  I just needed to share what he said to me with as many investors as possible.
Firstly though, let me share you Justin's story. I first met with Justin six years ago when he was 22. Over the years I'd spent a lot of time working with his dad Peter, a Sydney accountant and also my client.
Peter told me about Justin and how he'd been earning a great wage, but was wasting it all on 'girls, booze and the beachside lifestyle'.  Peter couldn't let go of how Justin wasn't taking advantage of his transition to adulthood; his BIG opportunity and asked if I could meet with Justin. Of course I agreed.
Anyway, I met with Justin in his dad's office a week or so later. Justin was a typical 22 year old, sharp as a tack and he sat in the seat across from me like he didn't want to be there at all - after all, his dad did sort of 'force' him to meet with me.
I asked Justin what he did for work and he said "spare parts assistant in a car dealership", then I asked him how much money he was saving and he said "well I don't really need to save" and I thought wow! This kid has no idea of what he is sitting on... he was living with his parents and had next to no bills.
There was my opportunity – so I began unraveling my cashflow-generating system to Justin and he soon became interested and started asking me lots of questions. I guess the thought of being able to build an asset base that would still leave him pretty well financially free at a young age, really drew him in. Who else wanted to work when they were 22?
Anyway after spending 90 minutes or so detailing to Justin "how to be successful in the world of property investment", he'd grasped the basic concepts and was eager to begin his financial education - and learning – everything he could about the right way to approach property investing. The entire system ... and it took Justin about 6 months to fully learn the system.
After those 6 months Justin was ready to get cracking. He started looking at properties every weekend & bought his first property using the NSW First Home Owners scheme in place at the time. He moved into this unit, renovating it as his cashflow allowed. About 16 months later he moved back home and turned that property into his first income-generating investment.
Now back living with his parents Justin was able to save the deposit required for his second, then third, fourth, fifth, sixth, seventh, then his eighth and now he's looking for number NINE.
His success is a testament to his commitment & willingness to learn along with his ability to throw any and all preconceived ideas out the window - along with his EGO. His results are simply outstanding!
Now just six short years after first meeting that 22 year old kid with the short-vision, Justin now owns an extremely impressive portfolio worth over $2 million dollars and because all his properties are either neutrally or positively geared, his portfolio is generating a healthy rental income of more than $130k per year! The education and experience Justin has gained over the years is amazing.
Here are 8 of Justin's tips to being a successful property investor:
1) Take control of your finances and be smart about what you do with your money. You work hard for it so don't be wasteful.
2) Make saving money 'a game'. Track your spending and try to make your money stretch further for you. This will allow you to save more money for your next deposit a lot faster.
3) Have a vision board with your goals & aspirations to keep you focused and driven. This will help you stay on track and keep you moving closer to them every day.
3) Don't put off purchasing a property because of fear of accumulating debt. Before you know it a year would of past and the possibility of having capital growth in your property has passed you by.
4) As long as you do your numbers and home work you shouldn't be afraid of accumulating large amounts of good debt-investment loans. You need money to make money.
5) You need to think of your investment property as long term, 10yrs plus.
 
6) Get yourself a good accountant who knows how to get you the maximum tax deductions on your investment properties. Don't forget to have your landlords insurance in place as soon as your property settles so you're covered for any mishaps.
7) I manage 7 out of my 8 properties in my portfolio. It's not hard to do and over 12 months I save a large amount of money by doing this. If I can do it so can you.
8) No one will look after your financial future but you. So take responsibility and take control of your money & investments so you can one day have financial freedom.
Great advice if you ask me. Thanks Justin!
About the Blogger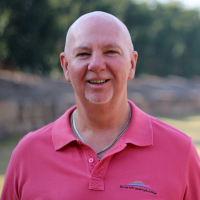 Kevin Lee of Smart Property Adviser is regarded by many as Australia's most trusted property investment adviser. Since 1999, Kevin's been the go-to-guy for people when they need honest finance and property investment advice and guidance.
Kevin hosts a regular Investors' Boardroom and investors from around the world fly in to Sydney to attend. More information is available at www.smartpropertyadviser.com.au
Top Suburbs
Highest annual price growth - click a suburb below to view full profile data:
latest news