A few months ago I laughed when a friend suggested the falling standard of the Australian cricket side was due to the ever shrinking Australian backyard. But let's have a look at the figures.

Blogger: Richard Fulcher, Australand

However, in recent times I have come to think he may be on to something. Well, at least he's not alone in thinking that way. The Ashes series is underway in England and cricket is a hot topic so I will throw in my two bobs worth. 
On my regular visits to Australand's development at the Springs in Augustine Heights, I am asked a recurring question by prospective buyers: Can I get a big block so the kids can play in the backyard?
The Springs is pitched at the family market and I have no doubt the dream of many Australians remains to have a decent sized yard.
It seems funny to look back at nostalgic TV clips of mum hanging the washing on the Hills Hoist, dad mowing the lawn with his Victa, and the kids playing tippity run.
You won't see that too often in Australian cities these days. No wonder so many of today's cricketers have trouble playing a ball around their legs, they never faced Dad in the backyard where that skill was a must to avoid six and out.
But on a serious note, figures certainly support claims that we are living on top of each other in the 21st century.
The average Australian family building a home in the new suburban residential estates is living on block of land only a quarter, or less, of that of their parents.
In the 1950s and 60s, the typical Aussie family lived on the classic 'quarter acre' or thereabouts, a block of 32 to 40 perches or about 810-1000m2 today. Over the past 50 to 60 years, the size of the average block has shrunk dramatically.
As of last year, it was quite normal to be accommodated on a piece of land in the vicinity of 200 to 350m2.
Here is an example of how land blocks have shrunk.
• 1950 - (810 to 910m2)
• 1980-90s - (600m2)
• 2000 - (350 to 450m2)
• 2012 - (200 to 350m2)
It is obvious, as the 'backyard' has evaporated so has the dream of a place for kids and pets to play, or grow a tree or establish a veggie plot.
You don't have to be a genius to realise the reasons behind the diminishing backyards are purely economic.
There is a shortage of land and it costs more to develop, so the size of the block has been reduced to enable families to own their own home.
To compensate, today's new homes occupy a larger footprint or multiple levels on the smaller block at the expense of the classic backyard.
In a market grown stale due to the fiscal climate, incentives need to be offered to boost sales and associated building activity, acknowledged as one of Australia's economic arteries.
Responsive property developers, aware of savvy buyer's demands, are reshaping the new property market in response.
The buyer wants more, for less.
The solution is a bigger block of land, the site ready to build on, and at a cheaper rate.
Australand is setting the pace in this new market trend with the release of 34 new lots at The Springs, a third of which are larger than 500m2 up to 938m2, which is about three times the Brisbane average, at below median price.
Hopefully, we can rescue the backyard and, in the process, the future of Australian cricket.
Contact this Blogger Immediately
About the Blogger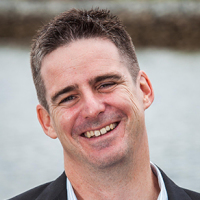 Richard has worked in a number of senior management roles within Australand over the past 15 years. Richard was based in Perth from 2006 to 2010, and is now General Manager of Australand Residential in Queensland.
Richard has a significant involvement in all aspects of residential development from large scale subdivisions to high rise apartments and mixed use projects while working on some of Australia's highest profile residential projects, including Port Coogee (WA), Centenary Suburbs, the development of Noosa on Queensland's Sunshine Coast and Waterbury Park Estate (QLD).
His professional qualifications include Bachelor of Engineering (Hons), Graduate Diploma in Business Administration (Marketing) and Masters of Business Administration.
Top Suburbs
Highest annual price growth - click a suburb below to view full profile data: