Sub par real estate photography may save you thousands on the purchase of your new property. A recent study by Florida University found that at least one photo in a residential real estate listing can increase the final sale price by up to 3.9%.
Blogger: Brianna O'Neil, Styled By Hibernate

Whilst photography is just one aspect of a sales campaign, there is no question that it is a crucial factor in increasing the price of the property. Not only is this great news for sellers, but it could also mean big savings for savvy investors who are prepared to look past the smoke and mirrors.
With so much competition on sites such as domain.com.au and realestate.com.au, the traffic that good real estate photography can bring can leave those with lower level presentation out in the cold for bargain hunters to snap up.
On a busy Saturday of inspections, buyers may have dozens of properties which fall within their ideal purchasing bracket, so it stands to reason that when faced with a well presented property and one that is less so, they will favour the former.
What to look for in real estate photography when purchasing property:
• Avoid the recent trend of twilight photo shoots which attempt to create an ambience that appeals to the higher end buyer. This in Vogue style of real estate presentation drives property browsers to inspection, resulting in higher levels of competition. Well lit photography enhances the space, making it look more spacious and inviting, so go for the badly lit shot.
• Amateur photography will have potential buyers taking a wide berth, so hone in on these. This is one time where snaps on the iPhone will not suffice for sellers, but be perfect for bargain hunters. A property will never be presented in it's best light without the right equipment and know how.
• If photography is misleading with the excessive use of wide angle lenses and photoshopping, it will leave the potential buyer feeling like they've been tricked and unlikely to buy. Similarly if there is only a single shot, perhaps being the outside of the building – it will leave the viewer feeling that the inside "isn't worthy" of being photographed or the agent has something to hide.
• Keep an eye out for vacant and unstyled properties. A property styling expert will enhance the space through hire furniture, artwork and décor to increase the sale price. Also vacant properties will, surprisingly enough, feel smaller than they actually are so jump onto photographs of cluttered or vacant properties to snap up a bargain.
• The money shot is where a good real estate photographer should come into his or her own. Failing to adequately capture a hill top view of the city, a fabulous entertaining pool area, or stunning architecture could discourage a click through to the full listing and eventual inspection. The absence of a hero shot will bring down competition and asking price.
As daunting a process as buying property is, the good news is that some vendors still believe that presentation 'doesn't really matter'. They are still doing themselves and their property a disservice by not considering the power of the image, which is great news for the clever investor.
---
About Brianna O'Neil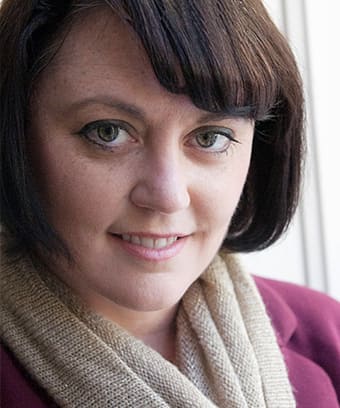 Brianna O'Neil has twelve years of experience in the design industry in Australia and London having worked as a Graphic Designer, Homewares Designer and Property Stylist preparing homes for sale.
She is Creative Director of Styled By Hibernate.
More real estate property styling tips are available from www.styledbyhibernate.com.au
Top Suburbs
Highest annual price growth - click a suburb below to view full profile data:
latest news