While many investors head to property managers to look after their investments, a growing number of property owners are deciding to take this on themselves.

Blogger: Corina Bailey, Landlord Specialists

We have certainly come a long way from the first instances of verbal and written communication. From the early years of using primitive symbols and pictures to convey messages to one another, we have evolved into a communications powerhouse. Information has never been transferred faster and communication has never been more sophisticated than it is today.
So the journey begins with the evolution of property management as more and more investors opt to self-manage their investment portfolio. Not only do they have instant access to an abundance of information, the innovation of new services and support help steer us into a future where we "cut out the middle man", save money, and take more control of our hard earned dollars.
While self-managing is not rocket science, it's not for everyone and does require Landlords to be aware of the legislation in place that is to guide and protect all parties. Landlords need to be aware of their rights, responsibilities and obligations – regardless of whether you self-manage or use an agent. Don't be naïve thinking you are protected using a third party. A plea of 'I just thought the Property Manager took care of that' does not cut-it at the Tribunal'. You need to be a diligent landlord.
Landlords now have more choices today and can tailor the management process of their investments to their individual needs. There are resources available to property investors over and beyond the current offerings of a property manager. For example, we offer a fee for service type structure catering to landlord's individual needs, wants and time management that allows them to decide and control what aspects of the management they wish to do themselves, and what services they prefer to outsource. Saving them money, sure, but more importantly knowing their property is a priority and not just another on the rent roll.
The key to self-managing is keeping the relationship business structured. To assist this be accomplished, we offer an independent inspection service. This also helps the busy, time poor, or interstate landlords. Our service keeps tenants on their toes knowing a third party professional – who is also well-versed with the legislation, is keeping an eye on them.
---
About Corina Bailey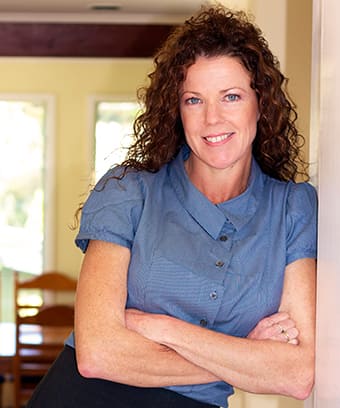 At Landlord Specialists we provide all the support and services you need to confidently, successfully and profitably self-manage your investment property - your one stop self-managing shop!
Visit www.landlordspecialists.com.au today and join our community of proactive diligent Landlords.
Landlord Specialists offer self-managing landlords access to services, professional advice, assistance and support every step of the way.
Our key services:
•    Advertising properties for rent on all major websites
•    Tenant identification & reference checks
•    Entry, Exit, Routine independent inspection service
•    Property Management software and much more…
Landlord Specialists use the 'power of numbers' to negotiate deals with industry providers, movers and shakers on behalf of Landlord's across Australia, offering discounts back to our members.
Corina Bailey, founder of Landlord Specialists and dubbed the Landlord Guru, brings current investors and future generations the option and capability to confidently, successfully and profitably self-manage.
The Landlord Guru Corina Bailey has been known by industry leaders as the go-to 'Landlording' expert. She's a highly valued guest blogger for several respected real estate companies, and founder of Landlord Specialists.
Top Suburbs
Highest annual price growth - click a suburb below to view full profile data:
latest news