Finding 'good' tenants for you property – how hard can it be?
Well, for some landlords tenant selection is a disaster. But this can be minimised as there are simple ways to ensure you do find tenants who will pay the rent on time, maintain the property and not breach the lease.

Blogger: Diane Bukowski, Managing Director, Eezirent Pty Ltd
For the purposes of this article, we are going to focus on applicants with a bad history who set out to deceive the landlord. How do you spot them?
Good sales technique: Deceptive applicants will always have the gift of the gab. They are con artists seeking to distract the landlord from the objective assessment of their application.  They will often use their communication skills to conceal real issues and make excuses for missing information, late payments etc.  Be extra careful if the applicant is trying to rush the process. If you hear statements like "I need to know today if I've got the property." Or "We have to sign up straight away. Can we pick up the keys and I'll make sure the money is in your account tomorrow."  Ignore an applicant's desire for a speedy process.  
Solution: Conduct thorough checks no matter how 'nice' the applicant appears to be. Never rush the application or signup process.
Going for the sympathy vote: This can be tricky. The best advice is to be wary of applicants who place great emphasis on their personal difficulties.  Particularly if you  feel they are trying to make you feel sorry for them.  
Solution: Conduct thorough checks regardless of the circumstances of the applicant.  Be objective – don't make the tenant's problems your problem.
The use of accomplices: This is when the applicant puts the contact details of friends or relatives down as employers, previous property managers and personal referees.  
Solution: Before telephoning an employer, do a google search on the company to cross check the contact details. If the applicant has only provided you with a mobile phone number of an employer or property manager, call their business landline instead and ask for the referee.
Do not place too much weight on personal referees.  Place no weight on written references – always telephone.
False records: This refers to the provision of false identification, proof of income or payment transfer slips. For example, a female applicant using a maiden name rather than a married name because they are on a tenancy database under their married name; or the use of a false driver's license or other identification.  This is against the law and should be reported to the police if it occurs.
Solution: Be diligent with the cross checking of identification.  For example, make sure signatures match ie. the signature on the application is the same as that on the licence; date of births; correct spelling of names.
Omitting information: Knowing that providing false information can be an offense, deceptive applicants my submit incomplete applications and then use their skills as a  con artist talk their way into a tenancy or to rush the process. Another common example of omitted information is used by couples where one partner is listed on a tenancy database. They cover this up by not including that person on the application form.
Solution: Only accept complete applications. Insist that all applicants over the age of 18 submit a complete application. If two adults inspected the property and intend to live there - then two adults need to apply. Be careful of claims such as "He is a fly in fly out worker and will hardly ever be here."  
Remember, the applicant does not have a 'right' to rent your property. View it as a privilege that you will only grant after objective and thorough checking.  You set the standards – not the applicants.
---
About Diane Bukowski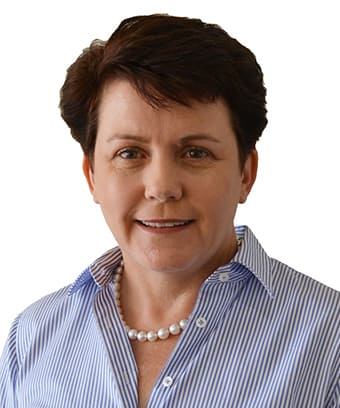 From school teacher to website entrepreneur, Diane Bukowski is the managing director of Eezirent – an online service delivering professional tools to self-managing landlords.  
After many years running an award winning real estate office, Diane took up the challenge offered by her business partner to set up a service that would level the playing field for self-managing landlords. The result is Eezirent which allows these investors to advertise their property on www.realestate.com.au, verify their applicants with the National Tenancy Database, and access the documentation and knowledge needed to efficiently manage a lease.
Diane's blogs aim to provide practical advice to the self-managing landlord.
Top Suburbs
Highest annual price growth - click a suburb below to view full profile data:
latest news