The latest national building approvals figures shows that spending on new apartments in Australia jumped to over $100 million to $10.2 billion during the last financial year.

Blogger: Paul Bennion, DEPPRO tax depreciation specialists
Overall, the value of building approvals for apartments represented around 25% of total expenditure on residential housing nationally during 2012-2013.
The ABS figures show that there were strong increases in building approvals for these higher density homes in Western Australia, New South Wales and Queensland during the last financial year.
In Queensland, for example, the number of building approvals for higher density homes such as apartments jumped by over 2,000 to 11,572 homes during the last financial year.
Over the last twelve months DEPPRO has recorded increasing activity by first time investors purchasing more affordable apartments in capital cities that offer high yields.
In addition, changing demographics with more people living alone, is also underpinning the demand for apartment living in many capital cities throughout Australia.
This trend was highlighted by that fact that the last Census revealed that some 24.3% or one in four of all households in Australia were comprised of people who lived alone. Overall, the Census revealed that there are now some 1.8 million single of lone person households in Australia.
This high number of lone person households is encouraging more investors to purchase higher density homes such as apartments to cater for the growing rental demand these types of homes.
While apartments are now favoured by investors, it is unfortunate that many first time property investors who purchase apartments and units for investment purposes are still the most common group of investors who fail to obtain the full tax depreciation entitlements.
These first time investors fail to understand that the tax benefits from depreciation can be just as important as rental income. This is particularly the case with people buying an apartment because one year's depreciation allowance could be equal to several years of rental income.
While there are many issues concerning the depreciation entitlements on properties, in most cases, strata style homes such as apartments provide a higher rate of depreciation than houses - all being equal.
Currently, there are a large number of new strata developments being sold to investors in Australia. Generally, owners of these strata style homes only depreciate the internal fixtures of the property without taking into account other items such as common property areas including car parking and recreational facilities.
Even an older style apartment can also qualify for substantial tax depreciation benefits if a depreciation schedule is undertaken. If the older style apartment has recently been renovated then additional depreciation benefits can apply.
About the Blogger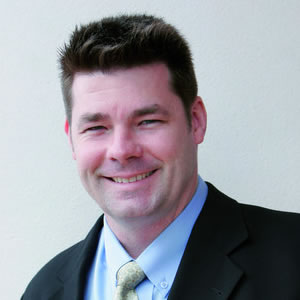 Paul Bennion is the managing director of DEPPRO tax depreciation specialists.
DEPPRO Pty Ltd is Australia's leading property depreciation company, specialising solely in the preparation of tax depreciation reports for residential, commercial, industrial and leisure investment properties.
Top Suburbs
Highest annual price growth - click a suburb below to view full profile data:
latest news