Are the numbers enough to know if a property is a good investment? Here are the five most crucial things to keep an eye on to ensure you'll get the best return possible.

Blogger: Scott Chapman, Matthew Baxter, Andrew Bray and Shane Irwin, Opteon Property Group (Victoria)

What about factors such as risk of vacancy periods, possible competition and the surrounding area? As a guide, we have put together a short list of some things to consider when judging whether a property might make a good long term rental investment.
1. Location
You can't ignore this as a factor when considering property for any reason, but it has more connotations from a rental investment view point. Is the property in a rental hot spot, for example close to a university or hospital? If it is, demand is likely to be high, but what if the tenant attracting feature closes or moves? You're probably safe close to a university or hospital, but the best locations have high demand due to more than one draw card. Should the property be right next to the university, 2kms away or half way between the university and the railway station? Given a choice of either a property within walking distance of shops or the railway station which would you choose? It seems likely that people will drive to the shops and walk to the railway station, so maybe the one nearer the railway station is better? It is worth remembering that there are so many ways location can be considered.  
2. Tenant suitability
Is the property suitable for the type of tenant that rents in the area? As a general rule, students prefer low maintenance properties and families tend to prefer houses, so should you buy a house with a big backyard or an apartment? Is the best property a townhouse that appeals to more than one tenant type?
3. Wide market appeal
It is important that a property is located in a tenant attracting area and its type is in demand by the type of tenants that want to live there. Meeting these two factors will generate some success, but the best rental properties possess qualities that are in demand by more than one section of the rental market. It is all about numbers. If you'll attract more tenants just by targeting students then buy a property close to the university. Consider, however, that a property located between the university and hospital may attract 10 fewer students, but 20 more hospital workers leading to greater total interest and could represent a better investment.
4. Get a competitive edge and look for something unique
This might sound like a contradiction compared to the last point, but what if you could have both? Consider instances where there are similar properties for sale at once. They all may be well located and appeal to many tenants, but one may have extra storage, a slightly larger balcony or a better outlook. Looking for these differences may have a big impact if your property becomes vacant at a time of high vacancy rates. The same theory can be applied to all properties and spending time looking for these qualities may pay off.
5. Tax time advantages
Have you heard of a depreciation schedule? If you are the owner of an income producing property and not claiming depreciation, you could be paying more tax than you should. The Income Tax Assessment Act 1997 provides for an allowance for the aging and wear and tear of income earning improvements as they get older or wear out. The process of determining the diminishing value is known as depreciation. The Australian Tax Office allows investors to legitimately claim the depreciation on buildings and necessary plant and equipment as a way of reducing taxable income. It is important to understand what is eligible and what is not as this will ultimately impact on the long term performance of your investment. Of particular importance is the date the property was constructed as residential properties built before July 1985 are not eligible. You can get more information by clicking here.  
If, while you have been reading this blog you have made a list of everything mentioned and are planning to find a property with all of these qualities, good luck, but this is not really our aim. Instead we hope that it has given you more to consider when buying a rental investment property.  
---
 About Opteon (Victoria)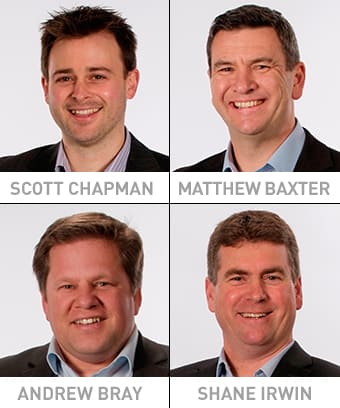 Opteon (Victoria) belongs to the Opteon Property Group which comprises 25 of the most respected and established valuation firms in Australia. We work for lenders, owners and buyers of all types of property. Our valuers and advisors work as consultants to governments, corporations, businesses and individuals. We have more than 100 valuers and 15 office locations throughout Victoria.
Andrew Bray
Andrew has been with Opteon since 2001 and conducts valuations in the Ballarat region, co-ordinates the rural department and oversees the company's Bendigo, Mildura and Ballarat regions. A certified practising valuer, Andrew has a Bachelor of Commerce (Land Economy) and a number of other property related qualifications.
Shane Irwin
Shane has been with Opteon since 1997, and oversees the activities of 16 valuers. He is also the managing valuer for specialised valuations in the Geelong and Colac regions. Shane holds an Associate Diploma in Valuations from RMIT and has extensive experience in the commercial and industrial sectors.
Scott Chapman
A licensed estate agent, Scott also holds a Graduate Diploma in Valuations from RMIT and has 36 valuers, including six commercial valuers, reporting to him. His expertise encompasses advisory valuations to major developers regarding their products and projects. Scott is also experienced in the fields of commercial, industrial and retail valuations.
Matthew Baxter
Matthew joined Opteon in 2005 and manages a team of 36 residential and commercial valuers. Matthew's expertise extends to a number of specialised areas including asset valuations for financial reporting, compensation valuations, strategic investment property advice and subdivisional land.
Top Suburbs
Highest annual price growth - click a suburb below to view full profile data:
latest news