Subdividng can seem confronting for many investors, but it's an important skill to add to your property investing toolkit. Let's go over some of the "must knows" for considering a subdivision.

Blogger: Jacon Parry, principal, Subdivision and Construction Management

At the risk of stating the obvious let's start with the basics first.
Our titling system here in Australia is very well organised in comparison to some other parts of the world. Each individual piece of land is given a unique description or address in much the same way as web site addresses are unique on the World Wide Web and have their own address so they can be found and accurately identified. Because we are so well organised here in Australia this necessitates the strict adherence to various procedures when it comes to creating new allotments, viz: Subdivision
In respect to land this unique description is contained in what is known as a 'title' which is registered by the relevant Government body. Aside from containing information about the legitimate owner and other interested parties such as the mortgage holder, it also contains a unique address usually a lot number or sub number, an RP number (registered plan number), the name of the Parish that it in and also the County and State as well as the land area.
In its simplest form dividing a piece of land, an existing allotment into two or more titles is known as a land subdivision.
In this discussion we'll just imagine we're subdividing land on which to build a suburban house.
You will notice in that description we referred to a registered plan. Subdividing a piece of land involves preparing and submitting a new plan for registration which is prepared by a suitably qualified person, viz. a Surveyor who must accurately draft the plan after visiting the land and taking numerous measurements that all relate back to known fixed points.
The complexities
Sounds simple enough doesn't it? Well this is only a part of the story. There are a lot of other considerations and requirements that need to be met if you are to be able to succeed. And it's these other considerations that have the potential to bring the land subdivider  undone. So what are they?
Well, for starters you will need an approval from your local authority and any other party that may have an interest, known as referral agencies. This application is required to be 'properly made'. We live in a world that has become increasingly more complex with more barriers to jump over and hoops to jump through. This is where those complexities start.
Secondly the proposed new lot will have to be serviced. Things such as provision of water, power, sewer, drainage for storm water etc. and road access to the new lot or maybe even the building site within the new lot, are the more common considerations, and this is before you even consider what is the likely use of the proposed new lot, or more importantly the optimum use.
You will begin to see now that your 'simple subdivision' is requiring a multi discipline approach of which a surveyor forms just one part. This is where you need to be thinking about hiring someone who has broad experience in these matters, rather than simply specialised knowledge in a specific field such as survey or hydraulic engineering etc. This person will be your team leader, your project manager. He will be able to assemble and co-ordinate a team of the professional service providers that you will need for the job at hand. No more - no less.
This person's knowledge and experience will broadly span all the disciplines that you will need to do your subdivision from initial concept, through design, town planning and construction of the various services required through to final approval and sign off (plan sealing) by the local authority and possibly even submission to the titles office for creation of the new lot(s).
Your guardian angel
This person, your project manager will not only be your navigator through the maze that you will need to negotiate, but will be able to evaluate designs such as sewer for efficiency and cost effectiveness and provide answers to a myriad of other questions that you will inevitably have. In short he will be your guardian angel.
---
Jacon Parry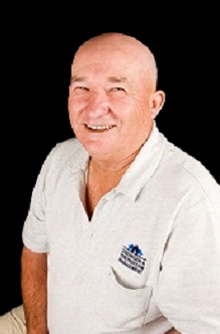 Not only does Jacon bring experience gained over 20 + years to his role as a project manager at Subdivision & Contract Management, he also brings insight gained through successful completion of his own projects, something which many project managers are unable to claim.
His experience spans the whole property development process from site investigation through design, DA & BA processes to construction, Compliance, Plan sealing & Titling and what's more he is licensed.
Top Suburbs
Highest annual price growth - click a suburb below to view full profile data:
latest news