With a growing number of first time investors now becoming active in the property market, the accepted rule that should guide their purchasing decision making is location, location, location.

Blogger: Paul Bennion, Managing Director, DEPPRO tax depreciation specialists

While the location of the property is commonly regarded as a key driver in long term property values, it is also important to select a property in the correct location that is appropriate in size for the local rental market.
A recent study by the ABS showed that nearly half of all dwellings in Australia have surplus bedrooms.
The Australian Social Trends report found that 44.7% of households had two or more bedrooms above their requirements.
Western Australia had the highest proportion of excess bedrooms (55.7%), followed by the ACT (51.3%), Queensland (47.5%), South Australia (46.5%), Victoria, (43.0%), Tasmania (42.6%), New South Wales (40.5%) and the Northern Territory (32.3%).
These high rates of excess bedrooms is due to the fact that even though families are getting smaller people still believe they need to live in larger homes.
The ABS study also found that on average there were just 2.5 persons per household in Australia.
For property investors, these figures are very relevant because they could be purchasing a product that is not relevant for the demographics of the local property market.
In the inner city markets, for example, one bedroom one bathroom homes are now very popular because more people are living alone. Therefore it could be a costly financial mistake to
purchase a much more expensive three bedroom two bathroom apartment with the view that there will be the same level of demand from tenants as a one bedroom one bathroom apartment.
The same principle applies to house and land packages in the suburbs where it could be more sensible to build a three bedroom two bathroom home rather than a four bedroom two bathroom property utilising the same floor space. This would mean that rather than space being wasted on a surplus bedroom, this space can be used to increase the overall size of existing rooms which will appeal to tenants.
Before buying an investment property, a good tip is to speak to a number of reputable leasing agents in the local area to determine what size of homes are most in demand by renters.
About the Blogger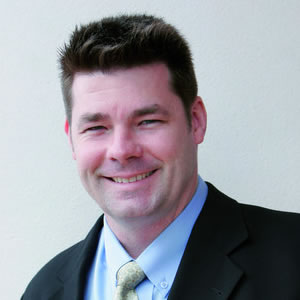 Paul Bennion is the managing director of DEPPRO tax depreciation specialists.
DEPPRO Pty Ltd is Australia's leading property depreciation company, specialising solely in the preparation of tax depreciation reports for residential, commercial, industrial and leisure investment properties.
Top Suburbs
Highest annual price growth - click a suburb below to view full profile data:
latest news