The National Broadband Network (NBN) rollout has begun across the country and bodies corporate should be acting now to prevent headaches during installation.

Blogger: Michael Ryall, Archers Body Corporate

Failure to prepare could see some strata title complexes left with multiple permanent, visible cable lines on building exteriors or expensive bills if NBN installers are required to return for any reason.
All investors, particularly those in smaller complexes, older buildings or without an on-site manager, need to take a few quick steps to prepare for the rollout. This includes organising how the cable systems will run, addressing installation issues upfront, and ensuring NBN workers have uninhibited access and a clear point of contact to your building.
Here are two tips to prevent risk of incurring the expense of the entire inspection, design and installation process if NBN contractors have to return at a later date – a costly and preventable oversight.
1. Register a contact person with NBN
Bodies corporate should nominate a committee member, owner or on-site manager to be the on-site contact for installation.
Once a liaison has been established, the nominated person can register their name and contact details at the NBN website.
The liaison should be notified prior to NBN installation in their area, at which point the contact can discuss the installation plan and any building requirements or issues.
Owners should still take note of their area's estimated installation timeframe, which is provided upon registration.
2. Be mindful of the requirements of your complex
When speaking with the NBN, owners need to first discuss how the cabling is going to be installed, if there are any issues accessing the property, or whether there is asbestos in the building.
Factors to be considered will largely depend on the age and size of the complex. Owners of older buildings in particular need to discuss where the NBN cables will run.
Newer buildings tend to have established conduits whereas in older buildings the utility infrastructure is often set in the slab so in the absence of a prepared solution, you could end up with NBN cables running along the exterior of your building, which looks unsightly.
Failure to be prepared for the NBN could see some buildings face financial, aesthetic and logistical chaos, but with a little preparation, complexes can expect a smooth transition that will ultimately allow residents faster, more reliable broadband access.
---
 About Michael Ryall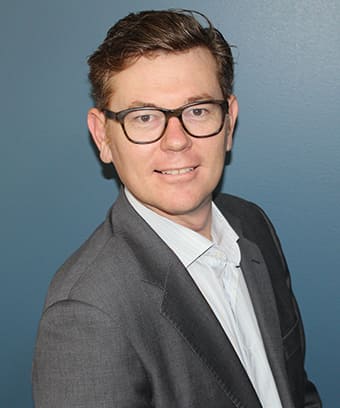 Michael has been with leading body corporate management firm Archers Body Corporate Management since early 2012 heading up the company's property development consulting division. He has been involved in the body corporate industry since 1998, including four years in Dubai working on enormous strata projects such as the Palm Jumeirah and Dubai International Financial Centre.
Michael is a practitioner member of Strata Community Australia (SCA), a member of the Urban Development Institute of Australia and a fellow at the Institute of Place Management. Michael's key area of expertise is in the design and documentation of titling and management structures for: mixed-use developments; integrated resorts; residential towers; staged and layered developments; and large scale master planned communities in the Middle East, Australia and Pacific regions.
Top Suburbs
Highest annual price growth - click a suburb below to view full profile data:
latest news