There are some quirky features emerging in urban rentals which are increasingly attracting tenants. Savvy investors are already cashing in

Blogger: Cameron McEvoy, property writer and investor

Along with an increasingly urbanising Australian population comes a 'race for space' of sorts in our major capital cities. Despite the seemingly endless supply of land in Australia - like many geographically large nations around the world such as China, Brazil, and Russia - our citizens are increasingly valuing the convenience of an urban lifestyle at the sacrifice of land and space.
However there are knock-on effects for would-be renters that innovative investors are capitalising on; to ensure their properties can attract demand and retain the best possible rental returns.
The best examples of this can be found in smaller properties; so inner and middle ring suburbs where units, attached houses with small yards, and small freestanding terraces are the most common property types. Today I'll take you through eight innovative changes or improvements that investors are updating their properties with, in order to attract the best rental returns.
These trends cover off things like space maximisation and the growing urban desire to bring the rural or country 'creature comforts' into urban spaces. The key thing is that these trends are happening in smaller, urban properties where space maximisation and lifestyle convenience are the things renters are seeking. Investors ought to take note; as some of these can be quite cost-efficient to implement, and could see the rental returns increase as a result.
1)    Veggie 'feature' Gardens: These are popping up in tiny terrace back (and front!) yards in suburbs in inner-western Sydney and south-east Melbourne. Basically these are a small dedicated veggie patches – perhaps just 1M x 2M – planted in a front or back garden where space is limited, as a feature garden. The gardens achieve three core design functions: 
-    Creating visually pleasant way focal point for small gardens
-    Saving much-needed space for entertaining – also high priority for inner urban renters
-    Addresses growing urban renter demand for 'grow your own' produce 
2)    Elevated Deck With Under Storage: According to US site Houseplans.com, trending well with 'tiny' cottage style homes – so those similar to the workman's terraces/cottages in Australia – are elevated back yard entertaining decks that include dedicated, secure, and weather-resistant storage 'bins' underneath them. These bins, or drawers, literally roll out from underneath the decking and free up space in otherwise cramped small properties. 
3)    Kitchen/Study Combos: Weaving in to apartment design in several upcoming Australian developments are kitchens that can double as a study space when needed. These work by allowing an entire cabinet wall (usually a floor-to-ceiling pantry wall), to have a hinge half way down so that the top half of the wall folds over 90 degrees. This creates an office bench when needed and is a good feature of micro-apartment design (units of under 45sqm), where space is particularly lacking.
4)    Wall Dining Storage: Similar to the convertible kitchen cupboard/study desk above; some micro apartment designs are including TV unit wall storage that actually store a dining table and four dining chairs on racks, to save space when not needed. 
5)    Filtered Water Taps: By no means are these a new trend; however what is trending well are older-style apartments who are installing water filter taps to existing kitchens. Water filter taps make older apartments more desirable, particularly in inner-ring suburbs. These are easy to have installed when in between tenant occupancies, and are a capital cost that can be added to your depreciation report within the financial year they are installed.
6)    Pre-fabricated Building Design: Melbourne's International Flower & Garden Show was abuzz with word of this design material. For investors the value of using pre-fabricated wooden panelling in any small front or back yard renovation is cost-efficiency. Some investors use it to create 'backyard rooms' which are effectively an oversize cubby-house for adults. This can add a covered entertaining space to small urban courtyards that previously had no entertaining function, for a reduced cost. Additionally these add as a striking design focal point in the yard, in turn attracting tenants and maximising rental return.
7)    'Wee Tree' Wall Gardens: Funny name, handy cost-efficient addition. The Wee Tree wall trend started out in Chicago but is appearing in Australia too. When there is no courtyard or balcony space for a ground-planted garden, but you want to cost-efficiently add greenery and a dynamic focal point for the space; these wooden-panel walls can built and installed cheaply. They work well to either hide an ugly wall, or to create a garden where there was no space in the ground previously to do so. The wall slats have shrubs planted across all the gaps, adding a sense of nature to otherwise cramp and industrial-feeling urban yards. Again, these add perceived value, for minimum cost, working to attract premium rental value for a property.
8)    Clever Use of Mirrors: Again, nothing new with mirrors being used in small spaces to add the perception of more space. But it is the clever use of them in renovations that is innovative. Mirrored bottom-shoe-drawers inside wardrobes that angle so shoes are visible when the drawer is only slightly open, are trending well for urban spaces. These save people from sifting through shoe drawers when they are busy whilst also saving storage space. Wall-to-floor mirrors in living spaces duration renovations are also an age-old manoeuvre to convey a more spacious living area.
---
About Cameron McEvoy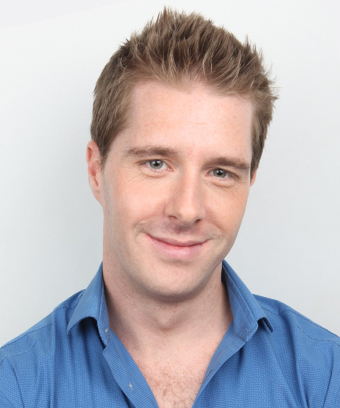 Cameron McEvoy is a Sydney-based property writer and active investor. He publishes a blog, and regularly provides commentary for groups such as the REIA.
Cameron has been working in media and marketing for the last seven years and draws on this experience and audience data analysis in his writing. His blog site is aimed at aspiring and current property investors.
Top Suburbs
Highest annual price growth - click a suburb below to view full profile data:
latest news