Granny flats are becoming more and more popular in Australian backyards with clever investors tapping into an income stream, which in the right circumstances can offer financial freedom.

Blogger: Robert Projeski, Australian Mortgage Options

When planning a renovation to add value, most Australians will invest in a nice big deck, balconies or a swimming pool. Homeowners and investors often overlook the humble granny flat as a means of gaining a real return in the backyard of their primary residence or in their investment property.
The often overlooked granny flat can be a very lucrative option for both rental yield and overall property value for those who own an existing property with the necessary lot size of 450m2.  
Laws have changed in NSW making it easier to gain approval to build a granny flat. Granny flats come under the NSW Government Affordable Housing scheme, meaning many existing regulations that often act as a disincentive to build do not apply.  Now minimum rules and planning laws are applicable for granny flats up to 60m2.
There have also been some recent changes to legislation that make the granny flat a more viable investment. Homeowners and investors can now lease their granny flats to a non-dependent. Prior to these changes it was only a dependent relative that could occupy this space.
The regulations of granny flats varies from state to state and council to council, but the general regulations dictate that there can only be one flat per house on the property and the living space of the flat cannot exceed 60m2 in NSW, Victoria and WA and 70m2 in Queensland.
 
There are regulations regarding the height of the flat and distance from the flat to the boundaries of the property; however these vary a differ so much between councils that you should look into your local council guidelines before making any decisions. Queensland also has regulations for requiring water tanks and only having a certain percentage of the property covered by permanent roofing.
As an example, in many Sydney suburbs this strategy is really starting to take off.
A property, which recently added a granny flat in addition to the house, was able to achieve a consolidated income of $900 per week.  
The standalone house was only able to achieve $500 per week and with the cost to add this secondary dwelling at approximately $100,000, an income of $400 per week for the granny flat represents a return on investment of over 20%.
The granny flat not only poses great benefits as far as rental yield. The value of this asset would have increased due to the yield on the combined property.  Now that's unearthing a gem in your backyard whichever way you look at it.
A what-if scenario should always be completed when considering any investment.  Speak to the experts to see what rules, regulations apply and your local property manager regarding demand for this type of investment.
---
About Robert Projeski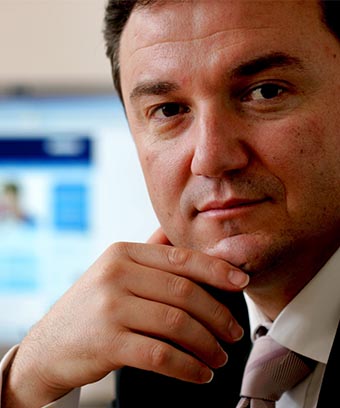 In the late 90's, Projeski broke away from the banking industry with the goal of helping borrowers pay off their mortgages sooner. His formula worked and AMO is now considered one of the leading independent mortgage management firms in Australia, operating with the philosophy "we will show you what the others don't want you to know".
Their website is http://amo.com.au/
Top Suburbs
Highest annual price growth - click a suburb below to view full profile data:
latest news