The property outlook for 2013 is looking very positive for the seasoned property investors to further their success with some areas offering great opportunities to piggyback on the demand for housing brought about by the resources boom.

Blogger: Robert Projeski, Australian Mortgage Options

Liquidity is now present and interest rates are at the lowest level in years, and may potentially fall even further. These conditions present a huge opportunity for people with the financial insulation and capability required to capitalize and take advantage of areas, which have a booming mining industry nearby.
 
Undoubtedly it is vitally important to do your research, and do it properly. There are obviously different types of mining areas you need to consider. Large well established regions, or smaller isolated communities.
 
The questions to ask yourself before investing in booming mining regions include:

• How many mines or companies are investing in the area?
• What stage of development is the mine?
• What is the mines expected lifespan?
• What is the location's current, and expected population?
• Is there likely to be more growth?
• Are there more jobs being created?
 
All investments have an element of risk. Firstly, let's have a topline look at different types of areas and their level of risk. From this information you can categorise the area suited to your risk profile.
 
The higher risk options are the mining towns, where the economy relies solely on mining projects. There will often only be one mining company in the area. These areas are seeing extremely good returns with high rents and good occupancy due to the requirement for staff, on-site personnel, and fly in fly out workers. If you can source a property and are willing to take the risk this could pay off substantially.
 
If you think you'll lose too much sleep and be worried about the lifespan of the areas, you may be more suited to areas which are a lot larger and often have multiple companies and types of resources. As examples Coal, Iron Ore, Natural Gas and the buzzword at the moment Coal Seam Gas.
Lastly, this is what you would call the low risk category for these types of investment areas which don't have a sole dependency on the mining industry. Although there is still a strong mining presence in the region, which are being built for the longer term but they also have a strong local economy. There are some great areas, which fit this bill.
Gather all the information you can find out and investigate what stage of projects lifespan of the mining investment is at.
 
You really need to understand what is in front of you if you make this investment choice. Will the benefits for your property not only be in the short term but mid to long term also?  Remember, past performance is not necessarily an indicator of future growth and ensure that you understand the data being used and that is not skewed as a result of distortions in that market.
 
The key to success in this instance is to do as much, well thought out research as you can and it is also a good idea to calculate some 'what if' scenarios on the local economy from your investigations.
---
About Robert Projeski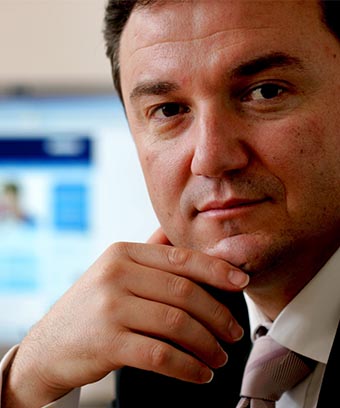 In the late 90's, Projeski broke away from the banking industry with the goal of helping borrowers pay off their mortgages sooner. His formula worked and AMO is now considered one of the leading independent mortgage management firms in Australia, operating with the philosophy "we will show you what the others don't want you to know".
Their website is http://amo.com.au/
Top Suburbs
Highest annual price growth - click a suburb below to view full profile data:
latest news