Rents won't magically increase just because you overpay for an investment property, so investors need to know what they're getting into. 

Blogger: Kevin Lee, founder, Smart Property Adviser

As a licensed Buyer's Agent, I regularly act on the behalf of clients who want me to find them suitable investment properties.
The Cashflow Maximising strategy I proudly share with my clients involves - to some extent - purchasing properties that sit near the lower end of the price scale.
With over 16 years' experience as an active property investor, 18 years in the finance industry, and having assisted literally hundreds of clients develop their wealth base via smart property investments it wouldn't be too bold to say "I know a thing or two" about property investment.
Over the past few months I've seen that many 2 b/r units in the lower price bracket are selling quickly because naive 'investors' and some buyers agents are competing against each other and pushing the selling prices up - paying well above the 'intrinsic value' of the property.
A few weeks ago I negotiated the purchase of a tidy unit in a western Sydney suburb. In my opinion, the unit was only worth $215K, but in this strong Sydney market we knew we could stretch it to $225K - and that was the offer I made. NB: $225K would have been the record price for a sale in that block...... and the complexes on either side of it!
We had verbal acceptance of our offer from the vendor at 2pm on the day of inspection. However at 6pm that same day the agent called me to say that a young 23-24 yr old girl had offered $232k. She was a 1st time investor.
I told the agent that I would not play that game and she could have it.
Sadly, this naive first time investor had no clue that she was paying $17K more than what this property was 'actually worth'. She had the naive belief that the rent would magically increase because she paid more for the property - I don't know what she was thinking!
In fact, the really 'dumb' thing that these type of 'investors' are doing is driving up the price and reducing their own rental yield.
In my opinion this situation is:
- 60% driven by first time investors rushing to take advantage of historically low interest rates without doing their homework
- 30% driven by greed (on the part of both the vendor AND the purchaser)
- the 'herd mentality'
- 10% by Sydney's well documented short supply
I urge all first time buyers - both owner occupiers and investors - NOT to rush your first property purchase because you're seduced by interest rates with a 4 in front ... they will increase faster than you think! Paying above the odds now may in fact limit your future wealth and portfolio size.
In 2011, the ATO recorded that 1.76 million Australians were property investors. There's a very good reason why a massive 92.8% of these investors owned just one investment property.
I highly recommend that you first invest in your property investment education, and then select your first investment property carefully with the right knowledge & mindset.
About the Blogger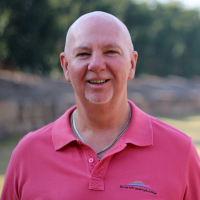 Kevin Lee of Smart Property Adviser is regarded by many as Australia's most trusted property investment adviser. Since 1999, Kevin's been the go-to-guy for people when they need honest finance and property investment advice and guidance.
Kevin hosts a regular Investors' Boardroom and investors from around the world fly in to Sydney to attend. More information is available at www.smartpropertyadviser.com.au
Top Suburbs
Highest annual price growth - click a suburb below to view full profile data: