First home buyer numbers are increasing and demand is strong for properties under $400,000, a recent survey conducted by realestateview.com.au has revealed.

Blogger: Petra Sprekos, realestateview.com.au

 A recent survey conducted by realestateview.com.au has revealed an interesting snapshot of the current state of the market from a buyer's perspective.
Drawing information from more than 8,000 property seekers, results indicate demand from first home buyers is increasing and Australians are still striving for the great Australian home. The kew findings were:
First home buyers are flocking back
First home buyers represented 29.4 per cent of the property seeker market, making them the largest segment currently seeking property. This is a promising sign for the property market, as first home buyers have shown reluctance to buy in recent years. Encouraged, it seems, by the record low interest rates, nearly half of these first home buyers have only entered the market within the last three months.
The great Australian dream is still in vogue
As the Australian population continues to grow and our cities become increasingly crowded, housing is becoming smaller and high rise living is becoming more prevalent. Despite this, however, it seems Australians still aspire for the great Australian dream with 66.9 per cent looking to buy a house and less than nine per cent looking to buy an apartment.
Will the budget stretch far enough?
While the survey showed a strong preference towards purchasing a home, most were interested in properties selling for less than $400,000. Considering the median house price in Australian capital cities is above $400,000, property seekers may need to adjust their expectations or start looking at townhouses and apartments.
What it means for investors
Our research showed that investors represented 26.2 per cent of the property seeker market, making them the second largest segment (after first home buyers) currently looking at property. Out of this group, nearly 40 per cent are first time investors – which means they're likely to be looking for advice on buying their first investment property.
Utilising search and property data portals to make sure you have the necessary data on an area and the property is key. Our research also showed recent sales data is the top thing investors are looking for when researching properties, which can help determine if you're 'over-paying' for your investment.
The other factor first-time investors need to consider is whether you're investing for capital growth or rental yield, as this will determine the type of property you buy and where. If capital growth is your objective, family homes in suburbs located within 15km of the city have traditionally performed well. However if rental yield is your driver, look at inner-city apartments in boutique blocks.
Whether you're an investor or homebuyer, the same rules apply – be vigilant about your research. With competitive rates out there it means more buyers in the market and so make sure you are armed with all the information you need.
The real estate market: A snapshot (click to view full size in a new page)
---
About Petra Sprekos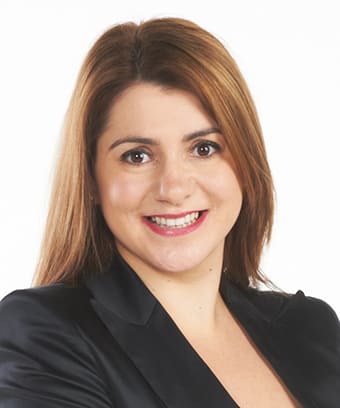 Petra Sprekos is the general manager of realestateVIEW.com.au. Under Petra's leadership, the portal has grown to more than 1.1 million unique visitors a month with over 350,000 property listings for sale and rent, contributed by more than of 5,000 agencies nationally.
Petra graduated with Honours in Business before pursuing her Masters, where she completed a 70,000-word thesis on entrepreneurship in the property industry.
Top Suburbs
Highest annual price growth - click a suburb below to view full profile data:
latest news