One of the biggest stumbling blocks for people looking to build a home, especially first home builders, is setting a realistic budget and sticking to it.

Blogger: Ross Morley, Victoria and Tasmania managing director, G.J. Gardner Homes

For fans of ABC's Grand Designs series it's easy to see that the pressure of building a home can send some people broke, bitter or worse still, divorced.
One of the biggest stumbling blocks for people looking to build a home, especially first homebuilders is setting a realistic budget and sticking to it.
The first step homebuilders need to make is be honest about your budget and don't be afraid to remind your builder about the budget along the way.
Most people feel they need to keep their cards close to their chest to ensure they get the best deal from their builder, but in reality it works best for both parties if you're open and honest about the budget from the outset.
Another important point to prevent a budget blow out is to work out what you want from the start and try sticking to your original plan.
If you don't work out precisely what you want and how much you're prepared to pay for extras before signing a building contract, chances are you'll end up paying thousands of dollars over the odds.
Before you meet with a builder or new home consultant, do as much homework as you can: talk to people who have previously built; collect clippings and brochures of what you're looking for in a home, get referrals from tradespeople and be clear about your expectations
Other tips for building a house on time and budget include:
•    Talk directly with your builder and maintain clear lines of communication
•    Be upfront about the budget and expectations with your builder
•    Watch out for unavoidable costs like site costs, soil tests, levels, bush fire and energy ratings
•    Once you've settled on the design, try and stick to it and avoid cost blowouts  
•    Get the final price before signing the building contract
•    Read and fully understand your contract
•    Try and get onsite during key stages of construction, such as when the slab's laid, frame's erected, at lock-up, fix-out and on completion.
---
About G.J. Gardner Homes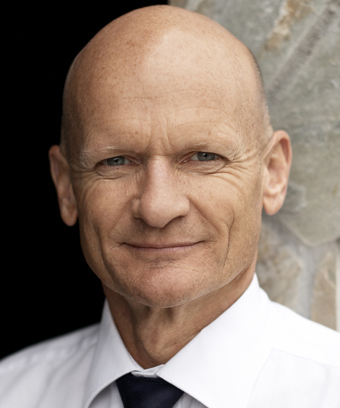 G.J. Gardner Homes originated back in 1983 on the SunshineSunshine, NSW Sunshine, VIC Coast, when Greg Gardner realised the need for building quality homes on time and on budget.
Greg grew the company to eight regional offices with 65 office staff and 65 sales staff, building as many as 1000 custom homes a year. G.J. Gardner Homes traded successfully with an established reputation for great value and quality. On this basis, Greg made the decision to turn G.J. Gardner Homes into a building franchise, as a means to give his key people a share of the business.
The first G.J. Gardner Homes building franchise commenced operations in May 1995. Today, there are currently more than 100 G.J. Gardner Homes building franchises operating throughout Australia, New Zealand and America, supported by 8 Master Franchises.
G.J. Gardner Homes has been successfully building different homes for different people for twenty-five years and has now built over 20,000 homes worldwide. The product offering is built around the proposition that people are individuals and have unique local requirements therefore G.J. Gardner Homes are designed to enable consumers to customise them to suit local and personal requirements.
G.J. Gardner Homes designs are innovative and localised, and are created to be just as diverse as any given franchise area. In Australia the team of G.J Gardner Homes builders have won over 100 Housing Industry of Australia, and Master Builders' Association awards around the country, ranging from 'Best Display Home' to 'Best Finished Home'.
To help guide people through the home building process, G.J. Gardner Homes provide all clients with the G.J. Gardner Homes "Get The Facts Upfront" booklet that outlines and discloses all the key steps involved with building a house.
More helpful hints and tips about building a home can be found at 'Get the Facts Upfront' website and free booklet: www.getthefactsupfront.com
Be the first to hear the 
latest
 property investment insights