Buying an apartment that has a prescribed use as student accommodation can seem very attractive when compared to standard apartments in similar locations. Purchase prices are lower and forecasted rental income can be exceptional generating high net yields, however it's not always just good news.

Blogger: Scott Chapman, Matthew Baxter, Andrew Bray and Shane Irwin, Opteon Property Group (Victoria)

In recent years, lenders (and by extension valuers) have taken a more discerning view of the assessment of this property class to allow for more consideration of complex factors that influence not just the value, but also the viability of the property as an ongoing investment. We have outlined some things to consider before purchasing a student accommodation apartment.
Why are these properties different?
For many student apartments, owner occupation is not a permitted use under the current planning permit. This means that in the likely event of the operator relinquishing management rights of the building no alternative use other than student accommodation exists. This condition of occupancy, therefore, can exist for the life of the property and represent limitations when offering the property for sale. It restricts the ability of an owner (and may restrict a mortgagee in possession) to freely lease the property on the open market. The inability to owner occupy the property also subsequently limits the appeal of the property to the investor market only. A student apartment under this condition, can only be assessed on it's 'in use' value. This is achieved by adopting an income approach which determines the value of the lease (by an appropriate capitalisation of the property's gross income) along with the furniture and fittings as inspected.
Some apartments may be free from this permanent condition of occupancy; however the physical features of the apartments have often been designed specifically for student accommodation and this can limit their appeal. Apartments often have one open plan living and sleeping space and can be very small.    
Buying brand new
Investors should consider that developers will sell property at set prices to cover the costs of construction and achieve certain profit margins. Forecasted rental income is often accurate; however, properties can be purchased at inflated prices, leading to negative capital growth. Valuation teams within Opteon Victoria have observed that resales in the current market achieve prices substantially less than the original purchase price.
Adding value and selling on
The ability of an investor to improve the capital worth of a student apartment is limited. Notwithstanding the fact that most apartments offer little space to work with, management agreements prevent owners from making changes to the property. In addition to this, factors that might improve the value of a standard apartment such as a higher floor or better outlook, do not have a great impact on the potential rental income of a student apartment. Increasing the rental income of the property is really the only way of adding value as it improves the result of calculations that would be completed by a potential purchaser. Increasing the rent charged for the property is difficult, however, due to competition and possible restrictions under management contracts.
What is a good return?
The good news is that returns are exceptional considering other property returns available in the market. With low purchase prices and great rental income potential, investors should aim for no less than a 7 per cent return and could potentially achieve up to 10 per cent. Investors should note that the rental amount and lease conditions will be set according to the operator's business model and may not reflect the rental levels achievable if the property could be offered with vacant possession on an unfurnished basis.
To summarise, student apartments are a specific property type, they are assessed in a different way to standard property by valuers and lenders and investors should do the same. Capital growth is often low and can be negative, but cash flow and returns should be excellent. Judge the investment potential of each property solely on its income producing ability, do not compare the property to standard apartments or even other student accommodation and beware the potentially limiting conditions or terms of any management agreement associated with the development.
---
 About Opteon (Victoria)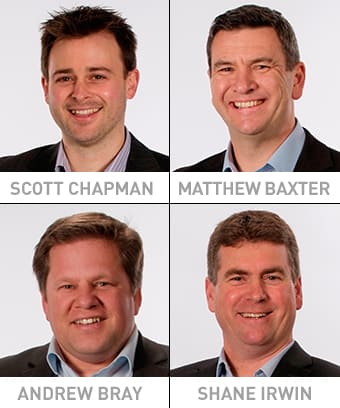 Opteon (Victoria) belongs to the Opteon Property Group which comprises 25 of the most respected and established valuation firms in Australia. We work for lenders, owners and buyers of all types of property. Our valuers and advisors work as consultants to governments, corporations, businesses and individuals. We have more than 100 valuers and 15 office locations throughout Victoria.
Andrew Bray
Andrew has been with Opteon since 2001 and conducts valuations in the Ballarat region, co-ordinates the rural department and oversees the company's Bendigo, Mildura and Ballarat regions. A certified practising valuer, Andrew has a Bachelor of Commerce (Land Economy) and a number of other property related qualifications.
Shane Irwin
Shane has been with Opteon since 1997, and oversees the activities of 16 valuers. He is also the managing valuer for specialised valuations in the Geelong and Colac regions. Shane holds an Associate Diploma in Valuations from RMIT and has extensive experience in the commercial and industrial sectors.
Scott Chapman
A licensed estate agent, Scott also holds a Graduate Diploma in Valuations from RMIT and has 36 valuers, including six commercial valuers, reporting to him. His expertise encompasses advisory valuations to major developers regarding their products and projects. Scott is also experienced in the fields of commercial, industrial and retail valuations.
Matthew Baxter
Matthew joined Opteon in 2005 and manages a team of 36 residential and commercial valuers. Matthew's expertise extends to a number of specialised areas including asset valuations for financial reporting, compensation valuations, strategic investment property advice and subdivisional land.
Top Suburbs
Highest annual price growth - click a suburb below to view full profile data:
latest news