Investors are always looking for the next property hotspot and when I think of the next opportunity for home buyers and investors, locations close to transport, and near a growing hub spring to mind.  Locations that represent this are located along Sydney's East Hills train line, more specifically, suburbs such as Padstow, Panania, Picnic Point and Revesby.

Blogger: Robert Projeski, Australian Mortgage Options

In the past, these areas may have viewed as not viable areas for investment, due to their isolation from central hubs and business districts. But with the expansion of the train lines and M5, as well as the developments in Sydney's west as an emerging business area, the south-west of Sydney is becoming more populated with commuters and families.  
 
These areas are also emerged as desirable place to live, given its proximity to the city and the central location for people to do business in South Western Sydney. With the continual shortage of stock close to the city people are looking at areas further South and West to invest.
 
These suburbs are full of untapped investment opportunities. With more commercial centres developing on the fringes of Sydney, there is investment potential for people to invest outside the built up inner city areas.
 
There is fast rail into town, the airport, and Sydney's southern beaches. Infrastructure is also beginning to ramp up with the construction of more shopping centres and the presence of good quality schools, both public and private.
 
Padstow for example, has a huge supply of space, with acre blocks of land that are being snapped up by smart investors. There are quarter acre properties that are perfect for development with space enough for 4 townhouses, with an average price of under $650,000 throughout the area. With great access to so many amenities, it's no wonder buyers are keen to move to these areas in search of family friendly homes.
There are now more residential complexes being built, although houses are still the primary form of residence, mainly due to large amount of families in the area. The area boasts a 3.5% average annual growth and a predicted 5-year growth of more than 30%.
 
There are also many options to look at to further extend your investment dollar in these areas. The bigger blocks give you the opportunity to expand, build granny flats or develop the entire site.
 
The average price for homes in these suburbs has increased by almost $150,000 in the past 4 years. With this localised growth and the continual strength of Sydney's property market – investors should take note.   
 
| | | | | |
| --- | --- | --- | --- | --- |
| | Average house price | 5-year predicted growth | Average weekly rent | Gross rental Yield |
| Padstow | $610,000 | 32.6% | $500 | 4.26% |
| Panania | $604,000 | 31.88% | $440 | 4.11% |
| Revesby | $622,500 | 36.51% | $490 | 4.11% |
| Picnic Point | $700,000 | 26.13% | $555 | 4.12% |
---
About Robert Projeski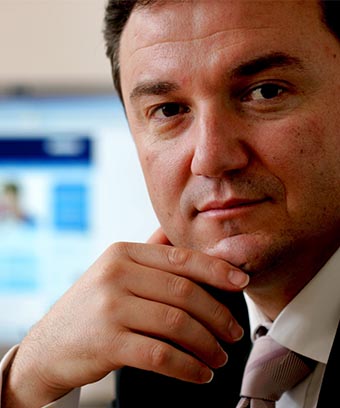 In the late 90's, Projeski broke away from the banking industry with the goal of helping borrowers pay off their mortgages sooner. His formula worked and AMO is now considered one of the leading independent mortgage management firms in Australia, operating with the philosophy "we will show you what the others don't want you to know".
Their website is http://amo.com.au/
Top Suburbs
Highest annual price growth - click a suburb below to view full profile data:
latest news