Property investors and first home buyers wanting to secure long term rates of capital growth should focus on Perth's coastal suburbs.

Blogger: Rory O'Rourke, principal, O'Rourke Realty Investments

Property buyers in the Perth real estate market over the coming financial year should concentrate on the long term fundamentals of the property market rather than on speculative buying in the short term.
Low interest rates has seen a surge of activity by first time property investors in the Perth real estate market over recent months.
Whenever the property market begins to recover, a large number of property gurus appear advising property buyers how they can become rich within a short period of time.
With over 40 years personal experience in the property market, this experience has shown me that location, location, location is the key driver of wealth creation through property investment.
During the last decade, for example, the median price of a home along the Perth coastal strip stretching from Scarborough to Two Rocks has increased around 9% per annum.
Investors should also consider that this capital growth does not take into account the considerable increase in weekly rents in this area of Perth during the same period.
Success in the property market is achieved by 'stayers' not 'players' and this means focusing on the fundamental issues driving property values such as the increasing focus on lifestyle which has led to a surge in demand for coastal homes during the last decade.
Here are some tips if you're considering buying a coastal property over the coming months:
* The walking distance to the beach is now a major price driver for coastal properties and properties which are within 10 minutes walk to the beach are poised for strong capital growth during the coming decade. So when you are considering buying a near beach property, you should personally walk to the beach to check if it is within 10 minutes walk.
* The growth in property values in Scarborough and Cottesloe highlights the importance of social infrastructure such as cafes and restaurants when buying a coastal property. Even if a coastal suburb has no cafes or restaurants at the moment, check if there are any future commercial developments planned. This could have a major impact on future property values.
* Try to view the coastal property in the afternoon. Wind conditions can be strong, depending on the location of the property and this is best appreciated in the afternoon when the sea breeze occurs.
* While all Perth coastal suburbs have enjoyed strong growth rates over the last decade, try to identify coastal suburbs that may be undervalued. This is because house prices between suburbs do not move in a uniform pattern.
* Ocean views can add hundreds of thousands of dollars to the value of a property and you could also lose this amount of money if you lose your views. If you are buying a block of land with ocean views check out the covenants to determine if they limit homeowners building two story homes in front of your property and how long these covenants are valid for. You should also consider engaging an architect who can advise you on maximizing your ocean views when designing your new home.
* Because of the lifestyle trends and outdoor entertaining, blocks with a northern outlook are now becoming more popular. This is an issue which you should consider when buying a coastal property because of the growing importance of the sun.
*  Older un-renovated homes in lower priced coastal suburbs such as Craigie and Heathridge can be purchased at near land value. These offer investors and first home buyers the opportunity to achieve strong rates of capital growth due to the high land content of these homes as land historically increases in value and buildings depreciate in value.
About the Blogger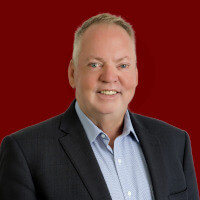 Rory O'Rourke is the principal and licensee of O'Rourke Realty Investments in Perth and has been in the property industry for over 40 years.
Rory is a former Vice President of the International Real Estate Federation (FIABCI) Australian Chapter and was inducted into the International Who's Who of Professionals for 2009/2010.
He has authored three bestselling books Born Free Taxed to Death, I sold 22 homes in one day and It's Time… the Republic of Australia.
These books can be accessed at http://www.orourke.com.au/books.html
Top Suburbs
Highest annual price growth - click a suburb below to view full profile data:
latest news