With interest rates at a record low, and speculation of another interest rate cut, one could say that owning your own home is affordable and easy to obtain.

Blogger: Wally Gebrael, Design & Approvals manager, Granny Flat Solutions
However, house prices in Sydney are again increasing to a level where its housing market is one of the most expensive in the world. (1).
This places a strain on many people wanting to own their own home, and makes affordable housing options more difficult for low income earners, families, the elderly and students to find accommodation they can afford.
In 2006 census data showed that more than 50% of all households in NSW were experiencing housing stress. Exacerbating this situation, households in NSW are growing faster than Australia's projected population growth and will increase from 7.4 million in 2001 to between 10.2 and 10.8 million in 2026 (2).
It is predicted that households in private rental housing will increase by 80% to 3.3 million by 2045 (3).
People aged over 65 or low-income rental households will increase from 195,000 in 2001 to 419,000 by 2026 (4).
Over half will be sole person households and two thirds women. The proportion of lower-income private renters experiencing housing stress is predicted to increase by 120 per cent.
Escalating rent and house prices in NSW are placing very low to moderate income earning households into housing stress, and in many cases housing crisis, affecting a diverse range of households in our community in all sectors and industries.
So welcome the idea of Granny Flats- If you have enough equity in your property or some savings, an investment of around $100,000 will create a two-tier impact on the economy:
-    Firstly it will provide affordable rental housing in areas which may have in the past been too expensive to live in; and
-    With a shortage of rental accommodation, it would add extra money in your own pocket each week.
That small investment of $100,000 at say 6 per cent pa, and with a rental return of approx. $350 in Blacktown, $400 in Parramatta, $480 around Hornsby, or $600 in the Northern Beaches, means a healthy return on your investment! (5)
Property Investors take note: the above figures are real and proven. You can earn extra income each week, while providing housing which is affordable for couples, executives, singles, in-laws and immediate or extended family.
The lack of affordable rental housing, and high Sydney house pricing crisis, IS real.
Granny Fats are a fast, easy and real solution to help combat the affordable housing crisis which is evident in the Sydney market.
1 7th Annual Demographic International Housing Affordability Survey?
2 ABS Cat. No. 3236.0 – Household and Family Projections, Australia, 2001 to 2026?
3 AHURI Research Paper No. 11 'Sustaining fair shares: the Australian housing system and intergenerational sustainability' February 2008?
4 AHURI Research & Policy Bulletin Issue 96 January 2008
5 Figures are actual figures from Granny Flat Solutions Clients
---
About Wally Gebrael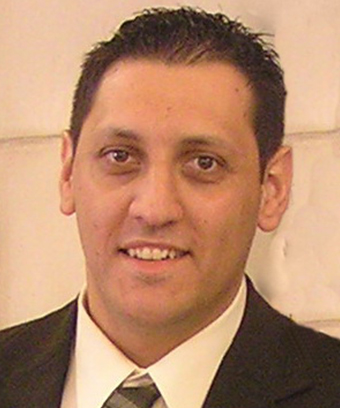 Wally is a respected designer who is passionate about all things relating to residential design and building. Living in a granny flat should not compromise your quality of life, and so we approach EVERY building with the same philosophy:
'Not every backyard is the same, and so we design each building from scratch, to be unique and sustainable, to suit the client's needs and the environment in which it is built'
Granny Flat Solutions are the Granny Flat specialists and we take care of the whole project for you, from your first obligation-free onsite discussion, right through the design, approval and construction stages of your granny flat. With over 100 years' combined experience, we only build quality and affordable granny flats that meet all Australian standards and will stand the test of time.
Call Granny Flat Solutions today on (02) 9481 7443 or go to www.grannyflatsolutions.com.au for more information.
Top Suburbs
Highest annual price growth - click a suburb below to view full profile data:
latest news