The "granny flat" initiative came about when our government started to realise that a demographic shift was starting to occur in Australia.

Blogger: Kevin Lee, founder, Smart Property Adviser

In 2012 the NSW government's Affordable Rental Housing - State Environmental Planning Policy (SEPP) opened up a whole new real estate door by extending the zoning for granny flats to all residential areas in Sydney.
According to SEPP, this initiative was "to help parents create a place for mature children who have not decided to move out of home, and for the housing of elderly parents".
o    To take advantage of SEPP, the regulations include:
o    Granny flat must be no more than 60 square metres in size
o    Land must be more than 450 square metres
o    Can only be one house and one granny flat on the land
o    The land cannot be subdivided
o    You will need to comply with the LEP of your council (contact council re building requirements)
o    It must meet the requirements of the Building Code of Australia
By default, investors and home owners were also granted the ability to use these 'secondary homes' as a source of additional income in these challenging economic times. However this investment strategy is not always as easy as you may have been lead to believe  - in fact there are some 'challenges' that often crop up.
The #1 problem though from an investment point of view, is that the primary demand for this type of investment is created by marketers who are 'selling the supercharged cash-flow' that a house & granny flat can provide.
Note that - it says can provide - if both are rented out continuously without vacancy in either residence. If one dwelling is vacant for an extended period things can get very tight.
The #2 stumbling block is the valuation - a number of bank panel Valuers that I know of have real difficulty supporting the 'expected' or total price.
Here's an example:
Patrick buys a house suitable for a complying granny flat in an outer suburb; he pays $280,000 for the house (which needs a cosmetic renovation costing $30,000) and $80,000 for the granny flat. Total cost (excluding stamp duty & legals etc) is therefore $390,000 - and most people would expect that to be the valuation the bank would adopt.
Not necessarily so - the instructing bank directs that the valuation is for 'mortgage purposes'; and that valuation method rarely corresponds with a valuation for 'market purposes'.
There can be a significant variation between the two. Importantly, the valuer's Professional Indemnity insurance is at risk if they're wrong - and they tend to avoid this situation at all costs.
But the real stumbling block within the valuation system is the requirement for at least one 'recent comparable sale' - these are obviously hard to come by because granny flat 'cash-flow investing' is a relatively new phenomenon.
OK - there are very few re-sales to support the valuation; so rather than be aggressive and put his signature to $390,000 the Valuer may in fact take a cautious approach and only put $350,000 on paper.
Depending on the LVR their bank will lend to, in this situation the purchaser will find they've got to find the extra cash. For example if they were borrowing 90% of the total $390,000 the resultant loan would have been $351,000.
However if the valuation is only $350,000 then 90% of that is $315,000 - instead of the investor having to put $39,000 on the table they now need to contribute $75,000 towards the investment.
Investors can benefit from a 'granny flat investment' (in terms of the cash-flow) from two rents from the one location. Some may also offer good depreciation benefits as well.
However a granny flat is only ideal to a limited number of tenant segments. Many people wouldn't be aware that by building a granny flat, you are actually reducing the number of potential tenants your property will attract.
Not every potential tenant looking for a house will be interested in your property due to the 'granny flat factor'; not every prospective tenant is happy to have someone living in a granny flat in their backyard. And conversely - not every tenant looking for a small unit to rent would consider the granny flat option either.
Constructing a granny flat for cash-flow may also cause you increased expenses. If both dwellings don't rent out quickly, then you will likely have increased expenses via the mortgage from construction of the granny flat.
However, as a sobering point - in the right area granny flats can rent out quickly as they offer affordable accommodation.
Tip: Do further research on the area before making a final decision.
If you are seriously considering a granny flat, your next step is to speak to a builder or company that makes pre-fabricated granny flats about whether you can install one on your property and how much it will cost.
It is also worth speaking to a reputable property adviser about your plans. Also speak to a few real estate agents in the area; they can advise what your proposed granny flat would rent for. This way you'll have some research assist you to make an educated decision as to whether a granny flat is the right investment choice for you.
About the Blogger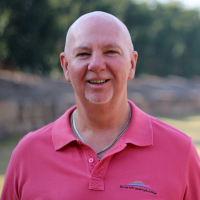 Kevin Lee of Smart Property Adviser is regarded by many as Australia's most trusted property investment adviser. Since 1999, Kevin's been the go-to-guy for people when they need honest finance and property investment advice and guidance.
Kevin hosts a regular Investors' Boardroom and investors from around the world fly in to Sydney to attend. More information is available at www.smartpropertyadviser.com.au
Top Suburbs
Highest annual price growth - click a suburb below to view full profile data: