The Australian property market has become active since the election, and just how quickly that has happened has caused some commentators to start talking about a bubble.

Blogger: Keith Walker, franchise director, RE/MAX Australia & RE/MAX New Zealand

There is no bubble now or on the horizon, but what we are seeing is a recovery in many housing price markets. When you look at markets across Australia, there are instances where prices are no higher in real terms than back in late 2007.
Recent house price results from RPData, for the year to September, show national growth at 3.7 per cent, which certainly isn't reflecting an explosive residential market.
Home prices are rising – sometimes lifting from a low base - in response to very favourable influences such as low interest rates, an undersupply of new housing and strong population growth.
What we are seeing in Sydney, in and other markets, is that the demand for property and a shortage of listing is driving prices up.
But the gap between Sydney house prices and house prices in other major Australian cities is widening; investors are responding.
In the past, when the gap between Sydney house prices and those in other major centres reached in the 30% to 40% range, investors found better value in markets where rental demand and rents were as solid and the buy-in prices were lower.
Investors are indeed looking to Queensland, South Australia and Tasmania, for example, to markets where they can get good return on their investment dollar while spending less up front.
Through the first half of this year and up to the election, there was a 'wait-and-see mentality' in most real estate markets. Now there is optimism. Low interest rates are underpinning the market and solid growth is forecast though prices could stay relatively level for the next six months or so. Markets where there is action or even positive conversation around major infrastructure projects are ones to watch and possibly move on sooner if you are an investor.
As availability in the lower end of the market dries up, buyers will look at higher price points, and that will tend to push up the median price. We can expect even greater competition at the popular price points and both buyers and sellers will need an agent who understands local area values, establishes prices accordingly and negotiates well.
In summary, business and consumer confidence has lifted since the election; there is strong demand and buyers are lively; demand is also driving good rental return and low vacancy rates; property investors are dominating some markets; low interest rates are reassuring borrowers, making loans more affordable; and with a recovered market and growth cycle ahead, today's prices will look attractive in five years' time.
---
About Keith Walker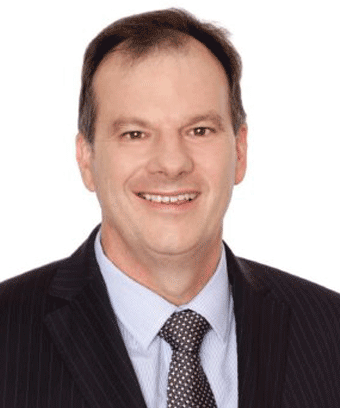 Keith Walker is the franchise director of RE/MAX Australia and RE/MAX New Zealand.
Top Suburbs
Highest annual price growth - click a suburb below to view full profile data:
latest news