Third year in a row and counting, Melbourne continues to offer the world's best combination of healthcare, education, infrastructure, culture and environment and stability, but what does this mean for investors?

Blogger: Scott Chapman, Matthew Baxter, Andrew Bray and Shane Irwin, Opteon Property Group (Victoria)

Melbourne covers almost 10,000 square kilometres, has a population of approximately 4.25 million and over 1.5 million residential dwellings. Since 2007, the population growth and number of land releases in Melbourne has exceeded that of any other capital city. The city has experienced fluctuating demand for property driven by population increase, foreign investment levels and political factors such as the increase and removal of the first home buyer's grant. Land and apartment sales have slowed and there is oversupply of these property types in some locations, but there is also a growing need for affordable housing and increased inner city development.
Property investors in Melbourne should look for areas and opportunities that have the potential to deliver good rental yields, capital growth or both. The combination of factors that underlie Melbourne's most liveable status also provides guidance for investors. Firstly, the city's performance is a clear indication that it is a place worth investing in, but more than this, investors should consider the factors of healthcare, culture and environment, education, infrastructure and stability and look for parts of the city that typify Melbourne's overall performance.
Areas of the city may embody Melbourne's overall performance better than others and some may be great illustrations, but might not provide great investment potential. Investors may need to consider areas that maybe don't yet tick all the boxes, but have been targeted for future development or re-development. While this may include areas such as the large land release planned in the west of the city, to be known as Werribee East, it is also worth considering existing residential areas of the city. Investors can consider what proposals are in place for the protection and development of the factors that have led to Melbourne becoming the world's most liveable city.
The State Government has recently released 'Plan Melbourne' which outlines the planning strategy for the next 40 years. The document includes the details of a planned development of a mixed precinct of 774 hectares located near Werribee in Melbourne's west. The planned development is forecasted to create 50,000 local jobs, an additional 7,000 homes, a new train station, a new St. Vincent private hospital, town centres, community centres, schools, bus lanes, a lake, waterways, parklands and 170 hectares of open space. This is clearly a development that has the potential to offer more of Melbourne's world class living standards and should also provide good residential and commercial investment opportunities.
The same document also provides an insight for investors to identify potential opportunities in existing parts of the city. There are areas, such as the northern and western regions that have been identified as having a forecasted higher rate of population increase. The plan provides infrastructure proposals for new and existing transport gateways (e.g. ports and airports). New and existing metropolitan activity centres are detailed. These are existing and emerging higher-order metropolitan centres that display diverse employment options, services and housing stock and are supported by good transport connections. The document also identifies a clear need for more affordable housing particularly in certain inner city areas and as a partial response proposes relaxed development rules for the construction of high rise property. These are all points worthy of note for investors.
We have found no evidence that house prices, rental yields or capital growth figures increased suddenly in 2010 when Melbourne first achieved the status of the 'World's Most Liveable City'. This may be due to the fact that the city has always scored highly or that the title alone has no impact on the city's investment potential.
---
 About Opteon (Victoria)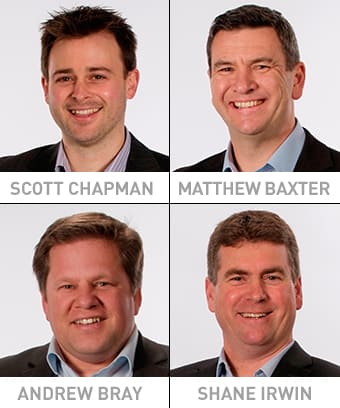 Opteon (Victoria) belongs to the Opteon Property Group which comprises 25 of the most respected and established valuation firms in Australia. We work for lenders, owners and buyers of all types of property. Our valuers and advisors work as consultants to governments, corporations, businesses and individuals. We have more than 100 valuers and 15 office locations throughout Victoria.
Andrew Bray
Andrew has been with Opteon since 2001 and conducts valuations in the Ballarat region, co-ordinates the rural department and oversees the company's Bendigo, Mildura and Ballarat regions. A certified practising valuer, Andrew has a Bachelor of Commerce (Land Economy) and a number of other property related qualifications.
Shane Irwin
Shane has been with Opteon since 1997, and oversees the activities of 16 valuers. He is also the managing valuer for specialised valuations in the Geelong and Colac regions. Shane holds an Associate Diploma in Valuations from RMIT and has extensive experience in the commercial and industrial sectors.
Scott Chapman
A licensed estate agent, Scott also holds a Graduate Diploma in Valuations from RMIT and has 36 valuers, including six commercial valuers, reporting to him. His expertise encompasses advisory valuations to major developers regarding their products and projects. Scott is also experienced in the fields of commercial, industrial and retail valuations.
Matthew Baxter
Matthew joined Opteon in 2005 and manages a team of 36 residential and commercial valuers. Matthew's expertise extends to a number of specialised areas including asset valuations for financial reporting, compensation valuations, strategic investment property advice and subdivisional land.
Top Suburbs
Highest annual price growth - click a suburb below to view full profile data:
latest news