Changes to the Privacy Act take effect in March 2014 and some people who would be approved for finance today, may struggle under the new legislation.

Blogger: Richard Symes, CEO, Credit Repair Australia

New changes to the Privacy Act kick in next March 2014.
And no, Australia is not introducing Patriot Act-like laws akin to the 2001 US experience.
Australia is, however, implementing new laws that will provide banks and mortgage lenders more access to consumer data than ever before!
Technically speaking, the nation is moving from a negative to a comprehensive credit reporting system, similar to many major western nations today including the USA.
Practically speaking, there will be plenty of people who would otherwise be approved for personal finance today, but will likely be declined come March 2014 and beyond.
Furthermore, the group most heavily impacted will be those under the age of 30 – that is, Generation Y.
Gen Y are young, ambitious and many have goals of home ownership, even with housing affordability being at its most expensive levels historically!
They also have lower income levels than Gen X and Baby Boomers, and more fluid careers.
Based on our research, Gen Y are the most likely group to pay bills a couple of days late. The new legislative changes will be much more costly for any habitual late payers of bills going forward.  So, with Gen Y being the most likely to pay their bills late, though not to the point of default (ie before 60 days late), they will face even more scrutiny next year when being assessed for their credit worthiness.  Our research indicates that Gen Y are 3.2 times more likely than Baby Boomers and 1.2 times more likely than Gen X to pay an account past its due date.
We understand that late payments in excess of five days will be registered and made available to financial lenders in their assessments.  Whilst it is not the only measure, it is an important criteria and something that is within the control of each of us to affect.
So, for those considering entering the housing market in 2014 – and especially younger people – we suggest the following:
1.    If you don't already have one, invest the time to plan a budget. It's a straight forward process and there are many free resources available. However, few Australians have a clear track of their monthly cash flow.
2.    Get in the habit of paying your bills on time – paying a bill even a few days late will soon show up on your credit report and be seen by would-be lenders.
3.    Close unnecessary accounts – be it credit cards and bank accounts that you rarely use, or utility accounts from former residences. Multiple accounts can lead to a busy credit report, which is looked upon negatively by lenders.
4.    If you find yourself with a bad credit rating, seek the help of a professional before applying for finance.
About the Blogger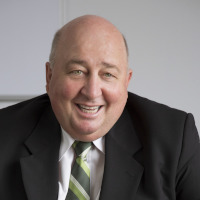 Richard Symes is the CEO and founder of Credit Repair Australia, the leading provider of credit and debt solutions. Richard pioneered the credit restoration sector and developed Australia's first credit restoration process over a decade ago, allowing Australians to have black marks completely removed from their credit report. In 1999 Richard also played a pivotal role in using new Australian laws to develop workable solutions for people struggling with debt. Known as Credit Repair Australia's debt solutions, these options now allow Australians to pay back their debts at an amount that is affordable, which may not include interest or paying the full amount of what is owed.
"We are good at what we do because we believe in what we do. We enjoy helping people get their lives back, especially when they are affected by their credit rating. We built Credit Repair Australia with one purpose in mind, to get results that can give people back control of your life."
For more information on Credit Repair Australia visit www.creditrepairaustralia.com
Top Suburbs
Highest annual price growth - click a suburb below to view full profile data: