"I'm considering adding a holiday rental to my portfolio, although I'm worried about having a steady enough rental income. Do you have any tips for managing a holiday rental?"
They're not a good investment. People buy them because of the emotion – they have a nice holiday there and they think it's a great place and it would be nice to own something there.
Usually, outside of holiday times, they're very difficult to rent. You might get a premium income for 10 weeks of the year, then you might get sporadic or nil income for the rest of the year, and your costs don't go away. Your interest rates on your loan, your council rates, strata levies and land tax, go on and on.
A client of mine has a holiday home in Palm Beach. It's a nondescript, basic home, valued at a couple of million dollars (because everything up there is valued at a couple of million dollars). He receives $34,000 a year in rental income during the good times and he pays $36,000 a year in land tax, not taking into account anything else that he owes on it.
These are the sorts of things to contemplate and look out for because they're the things agents don't tell you. People don't consult their financial planner or accountant and they find out the hard way.
If you're going to move there in a few years and that's definite, then it can be worthwhile because you're buying at today's prices and you could also have your tax deductions now, while it's a rental. However, there are certain rules about what you can claim on holiday homes, so you'll need to consult your accountant.
Kevin Lee, director, Smart Property Adviser
About the Blogger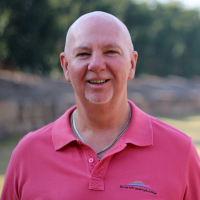 Kevin Lee of Smart Property Adviser is regarded by many as Australia's most trusted property investment adviser. Since 1999, Kevin's been the go-to-guy for people when they need honest finance and property investment advice and guidance.
Kevin hosts a regular Investors' Boardroom and investors from around the world fly in to Sydney to attend. More information is available at www.smartpropertyadviser.com.au
Top Suburbs
Highest annual price growth - click a suburb below to view full profile data:
latest news