Recent proposed changes to the NSW strata model by-law surrounding the acceptance of pets in residential buildings is set to give apartment owners more certainty and potentially increase the number of animals that are currently living in these buildings.
Blogger: Rolf Howard, CEO, Owen Hodge Lawyers
This amended strata model by-law is a positive step, particularly for investors, as it now gives more clarity around leasing conditions in addition to expanding potential tenant prospects.
These new laws provide further transparency for pet owners in strata properties and the use of premises, such as parks, surrounding the buildings. This certainty also facilitates diversity between strata properties. Body corporates still have the power to set their site specific rules, however they need to obtain a consensus from other owners regarding this issue.
Diversity provides choice and this is generally considered a positive attribute. From an investor's point of view, choice is great as it allows them to choose what type of property they would like to purchase and, importantly, the parameters within which they need to work. This is imperative as it helps eliminate uncertainty and thereby minimise complaints. These new laws also enhance the professional conduct of the body corporate which in turn translates into a positive for investors as they have a more standardized set of parameters within which to operate.
Australia is yet to experience the significant strata law issues which higher apartment density cities such as Shanghai and Hong Kong currently experience. Potentially more issues could arise in the future as the population and density levels within Sydney's inner city perimeter increase. In the future developers building densely populated towers will need to carefully consider designs that strategically address noise and safety issues as a means of minimising complaints.
Many lawyers act for individuals involved in neighbourhood disputes.  Those involving strata environments are by definition more hotly contested. Strata environments can often create predatory, bullying and stalking type activities which in my opinion also need to be addressed in strata laws as well as building design to minimize these increasingly common types of complaints.
As the population continues to expand and governments facilitate developers to build bigger and more densely populated communities, particularly in inner city areas, the need to have clear and unambiguous laws to govern the buildings and their surroundings is critical.
Following are five tips that investors need to consider when purchasing in a strata titled apartment building.
1.            When buying off the plan consider the type of tenant that might be attracted to the property.  Do not rely on the messages conveyed in glossy advertising.  Low socio-economic areas can attract problem clients.
2.    Review a copy of past body corporate minutes. Purchasers need to look at the money available in the sinking fund, the investment in maintenance as well as potential future structural/maintenance costs.  Can the sinking fund cover them?
3.     Consider if the property is in a position that is likely to lease easily during an economic downturn. What are the unique characteristics that will attract tenants?
4.            Number crunch to determine if the property will generate a yield which is sufficient and appropriate for the risk involved. Direct property investment can be very rewarding however, for some investors, it reflects a significant investment in just one asset class.
5.            Seek the advice of an accountant, lawyer and mortgage adviser regarding property and mortgage structures to ensure your money is working to your advantage.
Contact this Blogger Immediately
About the Blogger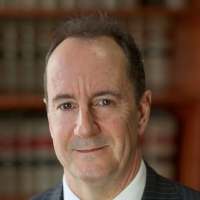 Rolf is Managing Partner of Owen Hodge Lawyers. He has been in the legal practice since 1986 and a partner of Owen Hodge Lawyers since 1992. Rolf focuses on assisting clients to proactively manage legal responsibilities and opportunities to achieve competitive advantage.
Rolf concentrates on business planning and formation, directors' duties, corporate governance, fund raising and business succession. His major interest is to assist business owners and their financial advisers plan and implement strategies to build and exit from successful businesses.
Top Suburbs
Highest annual price growth - click a suburb below to view full profile data:
latest news