A home loan is not a short term commitment, so to avoid years of stress and possible financial hardship, take the time in the beginning to find the right lender for you.

Blogger: Heidi Armstrong, CEO, State Custodians

So what should you look for when comparing mortgage lenders? Most potential borrowers will say interest rates. According to the Australian Mortgage Snapshot Study 2013, 83 per cent of Australians choose their home loan provider based on their interest rates. However, there are other aspects which are important. These include:
1.    Interest rates
Interest rates are one of the main selling points and as already mentioned, the majority of Australians choose their lender based on the interest rates. Lenders do make an effort to keep their interest rates as low as possible, but sure to also look at the comparison rate. This comparison rate will give you a good idea of how much you will be paying as it includes the interest rate as well as the other fees and costs involved in the loan.
2.    Home Loan Features
You may not realise it, but there are quite a few different home loan features available that could possibly save you thousands of dollars throughout your home loan term. However, you will need to do your research as not every lender offers the same features and some may charge a fee to have these extra features. It is best to speak with prospective lenders directly to see which options will be the most beneficial to you.
3.    Fees
Fees are another aspect that could end up saving or costing you extra on your home loan. When comparing lenders, check to see if they charge an application fee or early/extra repayment fees. Also check when they start charging Lenders Mortgage Insurance. Ongoing fees are another important fee to check as you may end up paying more over the loan period.
4.    Customer Service
Great customer service is something that is expected, but unfortunately, it doesn't always happen. No one likes to be left on hold for ages or not have anyone respond to emails/phone calls. Even if you find a lender with a low interest rate, it will save you a lot of stress over the next 30 years to also find a lender with great customer service.
Word of mouth and industry awards are a great way to see how others view the company, but the best way to see if they suit your needs is to speak with them yourself. Pay special attention to how they speak to you, how quickly they respond to your enquiries and how much effort they are putting towards your loan application.
5.    Loyalty Bonus
With the lending industry becoming extremely competitive, some lenders are putting more emphasis on bringing in new customers. This can often mean existing customers are forgotten about. So how do you know if a lender will look after their existing borrowers? A loyalty bonus is a great example of how a lender can reward their customers. It is a rate cut offered to existing borrowers after a certain amount of time (e.g. 5 years).
---
About Heidi Armstrong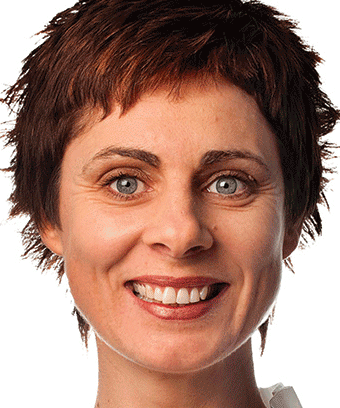 Heidi Armstrong is the CEO for State Custodians Mortgage Company. Since founding the Company in 2006, State Custodians has grown to become one of Australia's most respected non-bank lenders. Heidi holds a Law Degree, a Bachelor of Science and a Diploma of Finance and Mortgage Broking Management. An expert in personal finance, securitised lending and the mortgage industry, Heidi is passionate about sharing her invaluable knowledge to educate borrowers.
Widely recognised and respected by industry peers, Heidi was a finalist in the 2012 Australian Lending Awards for the Best Thought Leader. Moreover her Company, State Custodians, has received numerous awards, including Money Magazine's 2013 Non-Bank Lender of the Year, a '5 Star' CANSTAR rating on four of its main loans for six years running and the prestigious award for Best Overall Customer Service at the 2013 Australian Home Loan Awards (beating all of the major banks, credit unions and other lenders and mortgage providers for superior customer service).
Top Suburbs
Highest annual price growth - click a suburb below to view full profile data:
latest news