With weekly rents starting to plateau in Perth due to higher vacancy rates, boosting rental returns will be a major challenge for property investors during 2014.

Blogger: Rory O'Rourke, O'Rourke Realty Investments

A key consideration to buying an investment property is selecting a property where rents can be quickly boosted by cosmetic and inexpensive improvements.
For example, there is still a plentiful supply of older style apartments in prime locations throughout Perth such as Scarborough, Innaloo and Doubleview that can be purchased at competitive prices and where rents can be significantly boosted through simple improvements.
Buying an older property and making it 'new' should be a key investment rule for Perth investors during 2014. Just replacing old carpets with new floor coverings and repainting a home can make it feel like new for many tenants.
When considering rental returns, landlords should understand that anyone who invests in residential property is not just investing in bricks and mortar but also the lifestyles of Australians.
Lifestyle issues are impacting on the expectations people are wanting from a home whether they are renting or buying and people are increasingly demanding a higher level of fit-outs for rental properties and are willing to pay a higher rent for them. Key lifestyle features now demanded by renters include security, air-conditioning and a dishwasher.
Rental properties with a high level of security are now much easier to lease and have a higher rental return.
Installing an air-conditioner as well as a dishwasher are two other key features that prospective tenants want in a residential property.
Split reverse cycle air conditioning systems are the most popular with tenants because they allow for temperature control during both the summer and winter months.
Ensuring that your property is well secured and has additional features such as a reverse cycle air conditioner means that the home will attract a higher number of prospective tenants.
This is particularly important during a time of higher vacancy rates and will ensure that your property is less likely to remain vacant.
A property which has these three features can often command an additional rent of $40+ per week and, equally importantly, is likely to have a lower vacancy rate. For most investors these items will pay for themselves over about three years, mainly through deprecation and the extra rent.
By ensuring that the investment property has these features, the investor helps to keep the vacancy rate low thereby maximising the rental return of the property and their cash-flow.  
If you own a suburban property with a garden, it is a good idea to ensure that you have a gardener contracted to maintain the outdoor areas. These expenses can be built into the rent and engaging a contractor to maintain the gardens ensures that they are always maintained. Rental properties with poorly maintained gardens are more difficult to lease and achieve a lower rent compared to similar property with well-maintained gardens.
Landlords can also boost their rental returns by considering leasing their property to a tenant with a pet because a large proportion of households now own either cats or dogs. Pet owners will generally pay a higher rent to secure a rental property and the landlord can request a pet bond from the tenant to cover expenses for any damage.
About the Blogger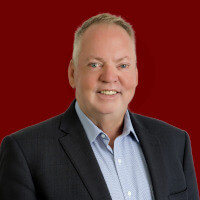 Rory O'Rourke is the principal and licensee of O'Rourke Realty Investments in Perth and has been in the property industry for over 40 years.
Rory is a former Vice President of the International Real Estate Federation (FIABCI) Australian Chapter and was inducted into the International Who's Who of Professionals for 2009/2010.
He has authored three bestselling books Born Free Taxed to Death, I sold 22 homes in one day and It's Time… the Republic of Australia.
These books can be accessed at http://www.orourke.com.au/books.html
Top Suburbs
Highest annual price growth - click a suburb below to view full profile data: