Most people have a bad track record when it comes to keeping their New Year's resolutions, but when it comes to mastering your finances, planning ahead and sticking to your goals is essential.

Blogger: Richard Symes, CEO, Credit Repair Australia
It is estimated that approximately 9 out of 10 New Year resolutions are not kept, and most are dismissed within the first four weeks!
Furthermore, part of the 10% that are kept includes 'don't make new years resolutions!'
Yet most Australians have aspirations that require financial discipline – perhaps it is a holiday to an exotic location, entering the real estate market, purchasing the latest smartphone or tablet, or paying off a credit card.
I have encountered countless Australians aiming to achieve financial freedom, many of whom are seeking to shift from paying landlords to paying off their own residences instead.
Every day, we deal with people that have been knocked back from securing home loans despite being more than capable of making repayments.
The banks or mortgage lenders have informed them that their credit ratings are not sufficient, and that they are deemed too risky! Yet we find that there are often grounds to have black marks removed from credit reports, making it more likely to get approved for finance and being able to purchase that dream home or apartment.
Perhaps the most important thing people can do on the path to prosperity is create a budget and stick to it! Yet 2 in 3 people don't have a budget in place, despite the plethora of free budget tools, software and apps available today. One of the first things we do with anyone that contacts us is to work hand-in-hand with them to prepare a budget that tracks their income and expenses, to paint a clear picture of their financial situation.
This year make 2014 financially prosperous; the following three tips could help you get closer to achieving your goals.
1.    Know what is on your credit report:
By knowing what is on your credit report you can plan ahead if requiring finance in the future.
2.    Cutting back on non essentials can make a big difference:
The regular sweet snack, glass of wine and/or buying lunch everyday certainly adds up. MoneySmart suggests that the average Australian household can save up to $3000 a year by cutting back on such items.
3.    Set a budget – This does not need to be complex; just outline the following:
•    State your income – (Wage, Pension, Investment Income, etc.)
•    State your expenses – All essential expenses (Mortgage, Credit Cards, Groceries... etc.)
•    Balance your budget – Your income should cover your expenses, but if it doesn't, can you cut down your outgoings or increase your income?
•    Set goals – Think of what you want to achieve, save what is left from your budget and attribute it to this goal. You are more likely to save if you have a goal at the end.
About the Blogger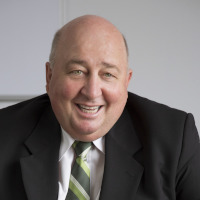 Richard Symes is the CEO and founder of Credit Repair Australia, the leading provider of credit and debt solutions. Richard pioneered the credit restoration sector and developed Australia's first credit restoration process over a decade ago, allowing Australians to have black marks completely removed from their credit report. In 1999 Richard also played a pivotal role in using new Australian laws to develop workable solutions for people struggling with debt. Known as Credit Repair Australia's debt solutions, these options now allow Australians to pay back their debts at an amount that is affordable, which may not include interest or paying the full amount of what is owed.
"We are good at what we do because we believe in what we do. We enjoy helping people get their lives back, especially when they are affected by their credit rating. We built Credit Repair Australia with one purpose in mind, to get results that can give people back control of your life."
For more information on Credit Repair Australia visit www.creditrepairaustralia.com
Top Suburbs
Highest annual price growth - click a suburb below to view full profile data:
latest news