Although it may seem like a good idea at the time, renting your investment property to family and friends can cause problems if the proper precautions aren't taken.

Blogger: Heidi Armstrong, CEO, State Custodians

Renting your property to tenants should be treated as a business transaction, even if you know the tenant. There are several mistakes you should try to avoid as they could end up costing you money or your relationship with your friend or family member.
Be strict with rent
It is important that you charge an amount for rent and to be consistent with the amount. Even if you think you can afford the loan repayments with the rental income, your financial situation could change down the track, which puts you in an awkward position of having to ask them for rent.
When it comes to paying the rent, you need to try and forget that you know the tenants. If they miss a rent due date and you don't do anything, they could take advantage of your relationship with them and start to make late repayments regularly. To avoid this happening, it is important to respond quickly to any missed or late repayments.
Consider using a property manager
If you are renting to a family member or friend, a property manager is extremely important. They will act as an unbiased third party who can handle landlord responsibilities such as chasing rent and inspections. It will also save you from confronting any issues that may be awkward such as asking for late or missed repayments. Having a property manager will help keep the rental agreement professional and will stop any disagreements from getting out of hand.
Have legal agreements
A formal tenancy agreement is put in place to protect both the landlord and the tenant. Even if you feel like you can trust the tenant now, you should still put provisions in place to protect you down the track in case something happens. This agreement will also help ensure that you are going to fulfil your landlord responsibilities.
Have landlord insurance
No matter how much you trust your family and friends not to damage your property, accidents do occur which could be a big expense for you if you are not covered by insurance.
Although renting to family and friends may have some advantages, problems can still arise which can affect your wallet and your relationship with that person. So before you go ahead, make sure you have the proper precautions in place.
---
About Heidi Armstrong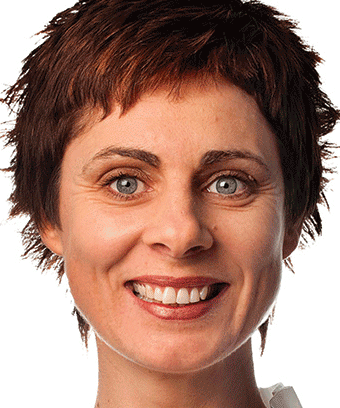 Heidi Armstrong is the CEO for State Custodians Mortgage Company. Since founding the Company in 2006, State Custodians has grown to become one of Australia's most respected non-bank lenders. Heidi holds a Law Degree, a Bachelor of Science and a Diploma of Finance and Mortgage Broking Management. An expert in personal finance, securitised lending and the mortgage industry, Heidi is passionate about sharing her invaluable knowledge to educate borrowers.
Widely recognised and respected by industry peers, Heidi was a finalist in the 2012 Australian Lending Awards for the Best Thought Leader. Moreover her Company, State Custodians, has received numerous awards, including Money Magazine's 2013 Non-Bank Lender of the Year, a '5 Star' CANSTAR rating on four of its main loans for six years running and the prestigious award for Best Overall Customer Service at the 2013 Australian Home Loan Awards (beating all of the major banks, credit unions and other lenders and mortgage providers for superior customer service).
Top Suburbs
Highest annual price growth - click a suburb below to view full profile data:
latest news