What was once the humble "granny flat" has suddenly become an attractive investment opportunity for savvy investors in Western Australia.

Blogger: Dean O'Rourke, general manager, Dale Alcock

The rules governing granny flats in Western Australia have recently been relaxed so that ancillary accommodation built in a back garden no longer has to be rented out to a family member. This change to the Design Codes has proved to be great news for investors, heralding a whole new era of opportunity as homeowners realise they can unlock the investment potential in their own backyard. Literally.
Granny flats, provide buyers with an affordable and easily managed rental property right on their doorstep. And because they're no longer just for granny – or any other family member – these cost-effective homes can now be rented out to students, young professionals and tenants of any age looking for affordable, yet independent, accommodation.
As I see them, here are the key benefits of investing in a granny flat:
* Mums and dads and professional investors alike can take advantage of this
opportunity.
* You don't have to subdivide your block. This saves you both time and money.
* Renting out a granny flat creates an extra source of income.
* The extra living space will help your property appreciate in value.
* There are long-term rental gains to be had by using land that you already own.
* Your property becomes a more functional and flexible proposition to potential buyers, contributing to re-sale value.
We anticipate demand for granny flats will go from strength to strength and we agree with WA's Housing Industry Forecasting Group that the recent rule changes will contribute to a strong year ahead for construction in WA, stimulating the development sector and contributing to affordable housing options.
So here are my top tips if you're keen to take advantage of this new investment opportunity:
Design: Go for a granny flat design that will offer great flexibility for a range of tenants.
Builder: Choose a renowned builder whose industry knowledge and craftsmanship is second to none. Your new investment property may be smaller than your home, but you don't want it to be the poor relation.
Block space: It sounds obvious, but make sure your block is big enough to accommodate a granny flat. A minimum block size of 450sqm is required to build a granny flat of up to 70sqm in a backyard.
Price: Be clear about what the price includes so that you can budget effectively.
Materials: A brick-built granny flat designed to complement your existing home will add more value than something that looks like an afterthought.
Running costs: Look to the future with a fully certified energy-efficient home that will help keep energy bills to a minimum.
---
 About Dean O'Rourke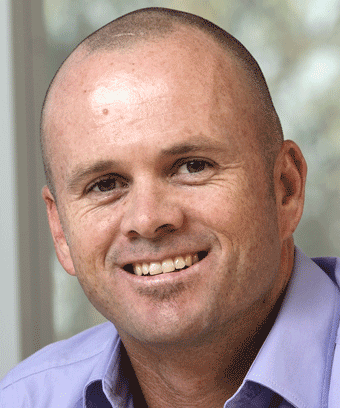 Dean O'Rourke has come a long way since he joined Dale Alcock Homes 20 years ago while in the second year of his carpentry and joinery apprenticeship. Now, with experience in scheduling, site management, construction management and building management, as well as hands-on site experience under his tool belt, he heads up the company's new homes, home improvement and development divisions.
Dean, who completed his builder's registration at the age of 24, is the driving force behind the award-winning Dale Alcock customer service philosophy and is always on hand to talk to clients. President of the Housing Industry Association in WA, he also has his finger on the pulse of the State's home building industry.
Top Suburbs
Highest annual price growth - click a suburb below to view full profile data:
latest news