Astute investors are ever vigilant and always on the look out for the next big thing. City planning strategies such as the Government's recently released Plan Melbourne, give clear vision into future investment opportunities around the City of Melbourne.

Blogger: Jamie Kay, executive director - apartments, Oliver Hume

These strategies are guides for the astute investor as they identify where the major growth areas are to be and demonstrate Government commitment and planning foresight into these demographic clusters.
As the world's most livable city, Melbourne is undergoing a surge of development activity, which is being proactively masterminded and mustered by the Victorian Government with their Plan Melbourne statement.
Establishing a network of employment clusters, Plan Melbourne aims to create structure that drives productivity and supports investment through certainty and job creation.
One such employment cluster looks especially promising and it is the Parkville Employment Cluster.
Internationally recognized, the Parkville Employment Cluster has a critical mass in leading institutions including Monash University's Pharmacy Faculty, global biotherapy industry leader CSL Limited, Royal Melbourne Hospital, Royal Children's Hospital, Royal Women's Hospital, the Australian Medical Association, the Bio21 Institute, University of Melbourne and RMIT University, which are all packaged up in the 3052 postcode and surrounded by parkland.
About 32,700 people are currently employed in the Parkville Employment Cluster. Parkville is centrally located and has access to a wide catchment of other planned works across metropolitan Melbourne.
Parkville is also home to the new  $1 billon new Victorian Comprehensive Cancer Centre (VCCC) which will be open in 2016. The VCCC is expected to create 500 new full time equivalent jobs, including 50 new trade apprenticeships and retain 3,100 full time equivalent jobs.
Parkville is a flourishing up and coming inner city activity precinct surrounded by pleasant parklands, characteristic Victorian homes and an elegant tree lined boulevard. Often referred to at the boulevard of the North, Flemington Road is on the precipice of gentrification with new apartment buildings being planned for delivery in 2015.
The future growth of the Parkville cluster will grow by around 300,000 to 450,000 people by 2050 which makes developments such as Nord sound investment choices for the astute investors.
Peter Lanigan of Synergy, a division of Oliver Hume, says in conclusion "These employment clusters are essentially 'hotbeds' of future development potential. Not only is Nord established in the epicenter of such a cluster, it is situated on Melbourne's foremost northern boulevard. These two factors make Parkville and specifically Nord very positive investment selections."
---
About Jamie Kay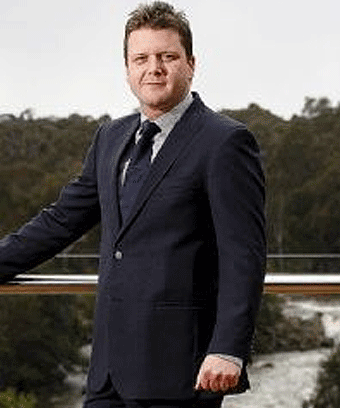 Jamie Kay is the executive director, apartments at Oliver Hume.
Top Suburbs
Highest annual price growth - click a suburb below to view full profile data: