More and more parents are helping their children get a kick start in the property market. This trend threatens to continue the upward trajectory of the market and make it almost impossible for average income earners – especially younger property seekers – to buy their own homes.

Blogger: Robert Projeski, Australian Mortgage Options

Late in 2013, I read stories of parents buying their children properties outright. When asked why, they responded that the market will only get worse. If they don't buy now, their child may never be able to afford their own house.
A property lawyer's reasons for buying an apartment for his son's sixth birthday were similar; even though the market is hot at the moment, there is a strong belief that the market will become ever more pricey.
Considered from another angle though; doesn't this belief and such actions further drive up the market? If this trend continues, it is conceivable that only the children of high-income earners will be able to enter the market in areas of close proximity to the city.
The upward trajectory is not the only force behind this trend; the NSW government's scrapping of the First Home-Owner's grant in favour of the First Home – New Home grant has also made it difficult for average income earners to enter the market around existing infrastructure.
Under the new scheme, grants are given to purchasers of new properties and those buying plots of land with the intention of building. The intention has been to promote investment in new developments. Since foreign investors are legally only able to purchase new developments, the competition is high. Many first homebuyers are subsequently being forced out of the market.
Aside from buying the property outright or jointly, parents are helping in several ways. Some buy the house and rent it out to their children, who then effectively pay the mortgage repayments. Others help by providing guarantor support with either their home or help with the deposit. I'd recommend entering into a written loan agreement to be protected via a second mortgage or caveat, so that in the event their child's relationship with their spouse/partner breaks down, there is some protection for them.
Many others help by gifting or loaning their children the money for a deposit. Again, for protection, I'd recommend entering a binding financial agreement to ensure the gift or loan is repaid if the relationship fails.
What happens to those without parental support? If this trend continues, as it probably will, average income earners in search of their first home will struggle. They will most likely have to look to areas outside of Sydney, and continue to be pushed away from areas of employment and convenience.
---
About Robert Projeski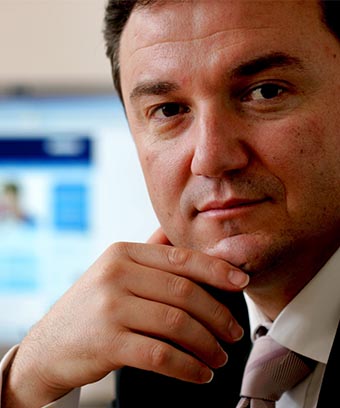 In the late 90's, Projeski broke away from the banking industry with the goal of helping borrowers pay off their mortgages sooner. His formula worked and AMO is now considered one of the leading independent mortgage management firms in Australia, operating with the philosophy "we will show you what the others don't want you to know".
Top Suburbs
Highest annual price growth - click a suburb below to view full profile data:
latest news