We keep hearing that 'most' people won't have enough superannuation when they retire, but how is 'enough' and are you on track?

Blogger: Troy Gunasekera, national manager, The Property Club

We're currently seeing updated information coming through about Australia's superannuation system, resulting in some interesting times ahead.
The Accountancy firm Deloitte has been conducting an annual overview of the sector, to determine how it is meeting Australia's retirement requirements.
They just released their latest report, and here are the key points we gathered from this:
Using current life expectancy rates, Deloitte has calculated how much super you need to retire with a 'modest' or 'comfortable' lifestyle.
For men aged 65 today, they need $330,000 in superannuation to fund themselves to the tune of a 'modest' $22,654 every year.
For women (who generally live slightly longer), they need $360,000 in superannuation assets to pay out the same amount every year.
For those who want a 'comfortable' lifestyle in retirement, the figures are nearly double. A man requires $590,000 to pay themselves $41,197 a year, while women need to have $660,000 in superannuation assets for the same.
However, most people don't have anywhere near that!
According to the Association of Superannuation Funds of Australia, the average male between the ages of 60 and 64 years old has $85,000 in superannuation assets. For women, the disparity is even starker – most have just $59,000 in superannuation assets!
For Gen X however, the situation is slightly better. For those who've worked most of their life paying money into superannuation, the system looks to be working (sort of).
For a statistically average 30 year old working currently on $60,000 a year (the average income for people of that age), Deloitte estimates they'll retire with $1.1 million in superannuation.
Given rising inflation, Deloitte thinks this will be enough to support themselves until they're 94, but only on a 'modest' retirement. If this worker choses a 'comfortable' retirement, the $1.1 million will last them only until they're 77. To have a comfortable retirement that doesn't run out, Deloitte thinks that worker will need $1.6 million in superannuation assets if male, or $1.8 million if female.
Our treasurer also discussed the following recently:
According to Treasurer Joe Hockey, Australia will run out of money to pay for Medicare and its welfare and education systems unless the Abbott government takes a harder look at costs.
Mr Hockey said he was ''ringing an early warning bell'' about the sustainability of federal funding for vital programs, saying hard work will be needed in the future just to maintain the quality of life expected by most Australians.
''We'll either have to have a massive increase in taxes, and that means fewer jobs at the end of the day, or we're going to have to look at ways we can restructure the system to make it sustainable.''
The signs that the Government will be able to assist people in retirement aren't looking too good!
The National Secretary of The Australian Workers' Union, Paul Howes, suggested during the week that the government adopt a Productivity Commission recommendation in which retirees can better fund their care in old age by reverse-mortgaging their house with a government-backed aged-care home credit scheme. Another option he proposed is to sell their house and bank the proceeds in a government-backed aged pensioner's savings account.
No Incentive to Retire!
The aged pension costs about $36 billion a year. About half is paid to households with more than $500,000 in net assets. Assets taken into account when determining the pension payment include cash, shares, superannuation and investment properties.
The Grattan Institute noted recently there is no incentive to retire and sell the family home, which limits the houses available for younger families. Mr Howes argues younger Australians do not only have to pay tax to fund the pensions of retirees sitting on expensive properties, but, by the time they retire, they will not enjoy the same deal. "Because, by then, some future government will have been forced to concede the whole situation is unsustainable,'' Mr Howes said.
So where does that leave the average Australian?
For a couple, it's around $1,250 per fortnight!
---
About Troy Gunaskera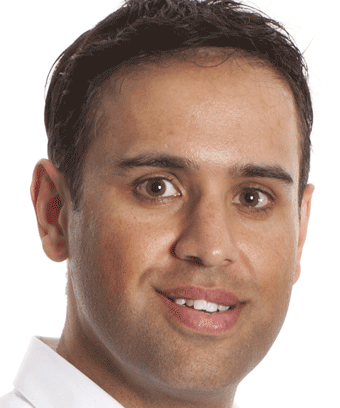 Troy Gunasekera is the National Manager of The Property Club, Australia's largest independent property group guiding members of all ages to become financially independent through investing in property.
With his wife, Troy has an impressive portfolio of properties worth over $5m diversified across Australia. His own investments are the result of his continual research into the latest developments in property finance, interest rates and property markets Australia wide.
[email protected]" data-mce-href="mailto:[email protected]">[email protected]
Top Suburbs
Highest annual price growth - click a suburb below to view full profile data: