Financial resolutions are often high up on people's lists when they are planning out their goals for the year ahead, but now that we're in March, many people have already given up. So what can you do to get your finances back on track?

Blogger: Marie Mortimer, managing director, loans.com.au 

Did you make a New Year's resolution to go on a diet? Or put your budget on a diet? You had goals of fitting into that pair of jeans that you have been holding onto, or saving for a home deposit by cutting out some of those unnecessary shopping trips. Pledges of healthier living or saving money account for a high proportion of all resolutions for the New Year and by this time of year, for many of us, they were given up for dead weeks ago.
You know how it goes. You wake up on January 1 with the best of intentions to get some exercise, eat less junk and save more money. You drink some water, go for a walk and think about organising a budget. You toss a salad and download a movie instead of going to the cinema. You don't make popcorn. You drink some more water.
Over the coming days you try to ignore the caffeine withdrawal headache and get to bed on time. You wake up early and fit in a walk before work. Soon though, that sweet afternoon snack sneaks back into your diet and you find yourself stopping at a café a couple of mornings a week for the coffee you didn't have time to make at home because you slept in. The clever budgeting you did that had you saving $50 a week towards the amount you need for a deposit, is getting harder to stick to as the weeks go by and the new season's fashions hit the shops.
So we find ourselves telling stories about how we have made some headway even if our resolve has weakened. It's what happens to all of us every year, right?
But is now the time to break the trend and to really resolve your resolutions? Because if you don't feel any better or you are no closer to your financial goals you haven't really achieved what you set out to do. But don't give up, it's not too late! You are closer to owning your own home merely for having taken those first steps. It's time to stand back and regroup.
Take stock of those elements you have been able to successfully bring into your routine and build on them. The key to success is to be realistic about what you will be able to maintain as a long term change to your lifestyle. Track your spending again by writing down everything you spend in a day and set some targets to get back on course. A small step forward is still a step forward and seeing your savings grow is a good motivator.
Building your bank balance and setting up a healthy savings habit is not as tricky as it sounds. Remember, little expenses add up and it pays to take note of where your money is going. Buying a coffee every day can add up to more than $800 a year. A muffin to go with it? $500. Do you buy lunch at work? You are probably spending about $2,500. A magazine every few days? $500. Takeaway food a couple of times a week? $2,000. Just by making a few decisions about non-essential spending has saved you more than $7,000 over 12 months.
Oh, and don't touch that snooze button! Enjoy your walk.
Contact this Blogger Immediately
About the Blogger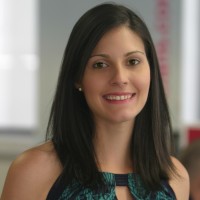 Top Suburbs
Highest annual price growth - click a suburb below to view full profile data:
latest news