It never ceases to amaze me how an unexpected encounter can offer a new perspective on the Australian property market. 
Blogger: Cameron McEvoy, property writer and investor

That is exactly what happened to me yesterday during a five-minute cab drive between meetings. It was a short trip and the driver was a sixty four year-old Serbian-Australian named Yuri.
Though it was a quick journey, I immediately noticed his relaxed and laid-back attitude. This prompted me to ask him why he was so relaxed, to which he answered, "I've been driving cabs for 25 years in this country and I retire at the end of the year. So, I am happy."
I congratulated him and then asked what his plans were for his retirement. He answered, "Well, I own my house outright now, plus another one in Serbia and one in Lebanon too, so no mortgage. I only need enough money for bills and food, really. Taxi driving doesn't pay much but I'm glad I paid my house off."
A little more probing and it turns out Yuri actually purchased his inner-west Sydney house (four bedrooms, two bathrooms in a 750 square-metre block in a quiet street) in 1985 for the modest sum of just $48,000.
My jaw dropped a bit after hearing that. I then asked him about how hard it was to pay off that house over the years on a cab driver's salary. He said that though it wasn't easy he had paid it off, raised four children, took holidays every year, and lived comfortably – all on his constantly modest salary.
I then posed the question about affordability 'then versus now'. I asked him, "If you were to start this 25-year journey again, today, from scratch, would you be able to achieve this same result?"
Yuri shook his head, "no". See, when Yuri first bought his house, he was earning an after-tax salary of just $11,000 per year. Still, that meant that his $48,000 property was about 4.2 times the value of his then-salary.
As part of his retirement plan – and now that his children have left the nest – he recently sourced a valuation on his property as part of his downsizing strategy. The valuation came back in the range of $1.1 to $1.25 million.
If we were to consider a median salary of $65,000 per year (truth be told, cabbies earn shockingly less than this – just see a recent episode of The Checkout to see how poorly they are paid here) the salary-to-property value ratio is around 19.2 times. This compared to 4.2 times 25 years ago and the picture painted for housing affordability is a sombre one.
Of course, housing affordability has become increasingly strained over the past 25 years, and this is no surprise to most readers here. However, with a lot of talk in property circles about affordability having 'eased' over the past 24 months, my perspective would be to take this news with caution.
When looking at the trends, it is only interest rates that have really slowed, not medium-term housing values growth (in most major population centres). This gives the illusion, especially to first-time buyers, that housing is more affordable.
In truth, two or three years into their 30-year mortgage – when their honeymoon interest rate and/or fixed-term cheap rate expires and ramps up – it is then that the true unaffordability challenges facing most everyday Australians earning median-range salaries will become apparent.
---
About Cameron McEvoy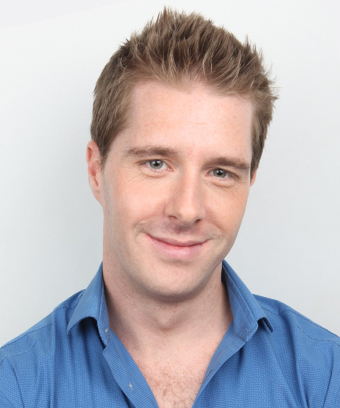 Cameron McEvoy is a Sydney-based property writer and active investor. He publishes a blog, and regularly provides commentary for groups such as the REIA.
Cameron has been working in media and marketing for the last seven years and draws on this experience and audience data analysis in his writing. His blog site is aimed at aspiring and current property investors.
Top Suburbs
Highest annual price growth - click a suburb below to view full profile data:
latest news