Over the coming year there will still be opportunities for astute property buyers to achieve significant wealth creation in the Perth property market despite the fact that house prices rises are beginning to moderate after significant growth during 2013.

Blogger: Rory O'Rourke, O'Rourke Realty Investments

Even in a more stable real estate market, there will be a number of suburbs which will continue to achieve higher than average levels of capital growth. The main challenge for property buyers wanting to achieve high levels of capital growth is to find suburbs that are about to boom.

In my last blog, I suggested some suburbs with growth potential in 2014 but it's also important to know how to spot a good location. With experience this can be done and your search should start by identifying the truly undervalued properties. An undervalued house is not the one across the road that will cost $50,000 less than your place because it needs rewiring and a new roof.

The litmus test is sustainability – almost any property, anywhere will increase in value in a rising market as has been the case for most properties in Perth over the past decade. However, only a small handful of properties locations will actually hold their value beyond the initial growth and heightened demand.

This capital growth should be the primary goal. A potential to grow in value in the short to medium term (and for property, that's 3-7 years) and outstrip the wider market's growth pattern.

the financial benefits of this strategy are highlighted by the fact that if you bought a property for $500,000 and it achieved an annual capital growth of 2% above the market average, this could equate to more than $70,000 in additional equity over a 7 year period.

As investors will begin to reap the rewards when you can distinguish between a "one hit wonder" and a true "sleeping beauty." Certain factors have to be changing within the identified area, surrounding suburbs and wider marketplace.

One of the best ways to identify undervalued pockets is to watch which areas investors and first and second homebuyers begin moving into once prices in the immediately adjoining prime areas go beyond their reach.

Another good tip is to find suburbs that have underperformed compared to their long term average price growth rate. For example, last year the median price of a home in Innaloo rose by 6.1% which was below it long term average growth rates of more than 8% It is important to remember that house prices do not move in a uniform rate across the Perth metropolitan area.

Finally, homebuyers should look for new infrastructure projects that might boost long term property values in a suburb. For example, major new private and public sector investment in the Scarborough ocean front area will help boost the values of properties which are within walking distance to beach. Many investors are now recognising this potential and as a result Scarborough and surrounding suburbs are now experiencing a scarcity of properties for sale which will inturn lead to an upward pressure on property values over the next 18 months.
About the Blogger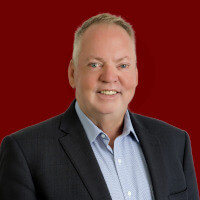 Rory O'Rourke is the principal and licensee of O'Rourke Realty Investments in Perth and has been in the property industry for over 40 years.
Rory is a former Vice President of the International Real Estate Federation (FIABCI) Australian Chapter and was inducted into the International Who's Who of Professionals for 2009/2010.
He has authored three bestselling books Born Free Taxed to Death, I sold 22 homes in one day and It's Time… the Republic of Australia.
These books can be accessed at http://www.orourke.com.au/books.html
Top Suburbs
Highest annual price growth - click a suburb below to view full profile data:
latest news