It's now time to stop looking at all the pretty buildings; it's time to have a good look down and notice the ground that you're standing on. Let's talk about what you're really investing in. A smart investor invests in land. The house sitting on top will go down in value. The land is the only thing that will increase in value.
Blogger: Cam McLellan, director, OpenCorp
Don't believe me? Here's why
The golden rule when investing:
Land appreciates: goes up in value; meaning it's an appreciating asset.
Buildings depreciate: goes down in value, meaning buildings are depreciating assets.
The taxation ruling on this is that the building itself has a deemed lifespan of 40 years and theoretically at that point needs to be replaced.
Let that sink in and never forget it. Wealth comes from land only. The building's only purpose is to gather rental income and assist to cover the land holding costs.
Ask yourself, what is long term growth?
People's definition of long term is often different to mine. The reason for this is that my portfolio is not really for me. It's for my kids and their kids and so on. My definition of a long term investment, is an investment that will continue to grow in value for 100 years plus.
This is why apartments are bad investments. Yeah, that's right, bad.
Like the wicked-witch-type bad.
Apartments are a flashy investment option. There is something cool about the thought of owning an apartment. But the fact is they don't meet my long term criteria. Even if apartments were to grow in value at a faster rate than medium density housing, I still wouldn't buy apartments to add to my portfolios. The fact is that if I purchased an apartment I know that in 60 or 70 years' time it's going to start to look run down, it will end up a slum. An apartment will age and then need replacing. I can't imagine at that point in time all the apartment owners banding together to chip in to build a new building on the land. Instead the apartment will have to be sold for below value, at a price that's cheap enough for a developer to make profit by knocking it down and building again.
Smart investors don't try to pick winners, they instead avoid picking losers.
When we think of land content, why are apartments in most cases far from worthy investments? Ask yourself this question. If you buy an apartment, how much land do you get with your purchase? Well you do get some land, but to really understand how much land you've purchased, you have to divide the size of the block the building is sitting on between all the apartments. Yeah, that's right; essentially you don't end up owning much land at all, which means there's not much to appreciate in value.
Therefore, my choice is to purchase medium-density housing that will continue to grow in value, even if in 60 years I have to replace the house that sits on top of the appreciating asset, being the land, I will still have a very solid portfolio.
Remember the golden rule: land goes up in value and the building goes down in value.
People talk about land value content as a rule. Don't worry yourself too much about this calculation. If you're buying houses or even units or town houses with reasonable size land for that particular suburb, they can be worthy investments. I do, however, strongly advise staying away from small units; you can classify one or even very small two bed units with low land content as an apartment.
Here's a basic rule I use when considering an investment.
The total floor area of all buildings needs to be less than the total area of the site. It's fairly simple when you think about it. Read it again if needed.
Meaning the land content ratio (LCR) must be > 1:1 or 100%
Example 1: LCR of the standard home.
House = 200 m2
Land = 400m2
LCR = 2:1 or a LCR of 200% (this is good as the land is double the size of the building).
Example 2: LCR of the standard apartment.
Apartment building = 10,000m2
Land = 1,000m2
LCR = 1:10 or a LCR of 10% (very bad as the land content is only a fraction of the building size)
An old run-down house that needs knocking over may sell with 80, 90 or even 100% of the sale price being land content (like the block our home is now built on, when we first purchased it).
Let's think for a moment about supply and demand.
When demand becomes greater than supply, it means there are more buyers than suitable property at that point in time. Pressure on supply means prices go up.
When supply becomes greater than demand, it means there is more property than buyers in the market, meaning prices stagnate or drop until they reach a price point that encourages more buyers to enter the market.
When it comes to apartments, developers can just keep stacking more and more apartments on top of each other, so it's hard in some places to get real pressure on supply. This is why I also recommend that you do not invest in or around CBDs. Over the long term, the land component is what will increase in value. As a general rule, medium-density housing with good land content will continually outperform apartments. Stick to a safe, proven strategy.
Stay away from apartments and you'll do OK.
Never forget the golden rule:
Land appreciates. Buildings depreciate.
If you like apartments, rent one.
Tips:
Never forget the golden rule: land appreciates, buildings depreciate.
Remember, the total floor area of all buildings needs to be less than the total area of the site.
Wealth comes from land only. The building's only purpose is to gather rental income.
Don't buy apartments or small units with minimal land content.
Say it again: land goes up in value, buildings go down in value.
Contact this Blogger Immediately
About the Blogger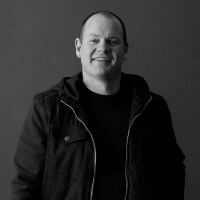 Director of OpenCorp, Cam McLellan is committed to sharing his passion and property investment knowledge with everyday Australians.
After thriving in the telecommunications, technology and recruitment sectors and making six BRW Lists in 8 years, alongside accomplished OpenCorp. entrepreneurs Matthew Lewison and Allister Lewison, founded OpenCorp. eight years ago.
Cam started investing in real estate at a young age and quickly mastered the art of building sustainable wealth. He has used the same wealth building strategy to develop a multi-million dollar business, sharing his knowledge and skill with ordinary Australians. Cam has personally bought, sold and developed numerous properties and has an extensive residential and commercial investment portfolio.
Top Suburbs
Highest annual price growth - click a suburb below to view full profile data: