There have been plenty of horror stories about disgruntled tenants who leave rental properties completely trashed. But how can you prevent this from happening to your investment property?
---
Blogger: Heidi Armstrong, CEO, State Custodians
There have been plenty of horror stories about disgruntled tenants who leave rental properties completely trashed. But how can you prevent this from happening to your investment property?
Although there isn't a guarantee that you will get model tenants every time, there are certain measures you can take to stop issues from getting out of control.
Abide by the rules
Whether you know the tenant or not, it is important to keep the process professional and treat it like any other business transaction. Each state has different rights and responsibilities that tenants and landlords need to adhere to, so make sure you research what is required of you as a landlord.
Some landlords loosen the rules when they have a tenant they know; however, by doing this you run the risk of the tenant taking advantage of you. But at the same time, if you are too strict or harsh, tenants may make formal complaints which could hurt your reputation.
Create an entry condition report
An entry report is a great way to establish the state of the property before the tenant moves in, so both of you are on the same page. Make sure you include photos of the property, including any damaged areas, so you can use these when examining the property when the tenant moves out again.
Keep a paper trail
It can be hard to keep track of past conversations and agreements with tenants, especially if you have a number of investment properties. This is why you should keep a physical record of any conversations, inspections or agreements with the tenant in case any issues come up.
For example, if you tell the tenant that they are responsible for covering the cost of a hole in the wall and they agree to it, but then come back a few weeks later and protest, you can then use the record to support your case.
Landlord insurance
It is extremely important that you organise landlord insurance, even if you trust your tenants. Even the most reliable tenants can have accidents and can unintentionally cause damage and if you don't have landlord insurance, the situation could get messy.
Insurance policies can differ, but may include: theft by tenant or guests; loss of rent if the tenant doesn't pay; and legal expenses as well as damage caused by the tenant or guests.
Be professional and personable
To help keep the lines of communication open, landlords need to be both professional and personable. Tenants should feel like they can come to you with questions and concerns. If they feel like they can't approach you, they may not inform you of certain issues which could easily get out of hand in the future.
Whilst being personable, you still need to fulfil your landlord responsibilities. This includes being prompt with repairs and other requests. Not only will this keep the tenants happy, but they may be more willing to maintain the property.
---
About Heidi Armstrong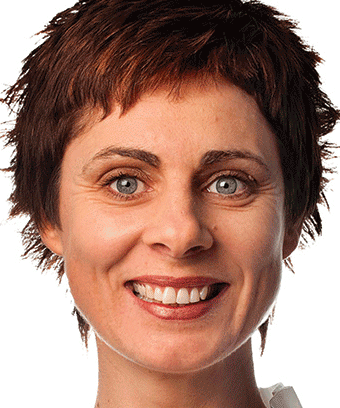 Heidi Armstrong is the CEO for State Custodians Mortgage Company. Since founding the Company in 2006, State Custodians has grown to become one of Australia's most respected non-bank lenders. Heidi holds a Law Degree, a Bachelor of Science and a Diploma of Finance and Mortgage Broking Management. An expert in personal finance, securitised lending and the mortgage industry, Heidi is passionate about sharing her invaluable knowledge to educate borrowers.
Widely recognised and respected by industry peers, Heidi was a finalist in the 2012 Australian Lending Awards for the Best Thought Leader. Moreover her Company, State Custodians, has received numerous awards, including Money Magazine's 2013 Non-Bank Lender of the Year, a '5 Star' CANSTAR rating on four of its main loans for six years running and the prestigious award for Best Overall Customer Service at the 2013 Australian Home Loan Awards (beating all of the major banks, credit unions and other lenders and mortgage providers for superior customer service).
Top Suburbs
Highest annual price growth - click a suburb below to view full profile data:
latest news