Investors who are looking to increase their returns may consider furnishing their investment properties, but there are a few market conditions you'll need to be aware of before making the decision.

Blogger: Heidi Armstrong, CEO, State Custodians
If you are looking for ways to improve your return on your investment, you may have considered furnishing your rental property. Although there are both pros and cons to doing this, it is important that you do your research to ensure it is the best option in the current market.
There are several aspects you will need to look at before you decide to furnish your investment property. These include location, demand for furnished properties and your target market. There are certain groups of people who may find furnished properties more appealing, such as workers on contract, students and families looking for a holiday home. Whereas families, young couples and retired couples may be more attracted to unfurnished properties as they will more than likely have accumulated their own furniture. You will also need to look at both the size and location of the properties as this will influence who your target market is. Smaller apartments may be more appealing to workers and students compared to a multiple bedroom, two story house.
Take a look at the pros and cons of furnishing an investment property:
PROS
Greater returns: As you are offering something more than an unfurnished property, you may be able to charge more for rent. You may also find that tenants are more than willing to pay extra for the convenience of moving into a house that is already set up.
Short term lease: Furnished properties often have shorter leases due to the circumstances of the tenants (eg. families on holidays, workers on contracts).  So this can be seen as a pro for investors who also like to live in the property during tenancies. Short term leases also mean investors can regularly inspect the property and keep it in good condition.
Tax claims: Depending on what type of dwelling you own, you may be able to claim certain things on tax. If you have a furnished investment property, you may also be able to claim depreciation on the furniture. However, make sure you speak with your accountant about what you can claim.
Cons
Extra Expenses: With extra furniture come extra expenses. Paying for all of the furniture upfront will be a significant cost, but you will also need to pay for maintenance throughout the years. Also, because tenants are paying to use the furniture, you will need to ensure it is always in a good condition. Most furniture homes need to be updated every few years (3-5 years).
Niche tenant pool: If you look at the current market to see what types of properties are available for rent, you may notice that most of them are unfurnished. Many renters already have furniture of their own and will most likely not want to pay for storage. So although you may be able to charge more because you are offering something extra, the number of potential tenants may be smaller.
Before deciding to furnish your investment property, you will need to make sure the benefits outweigh the costs to ensure it is worth the effort.
---
About Heidi Armstrong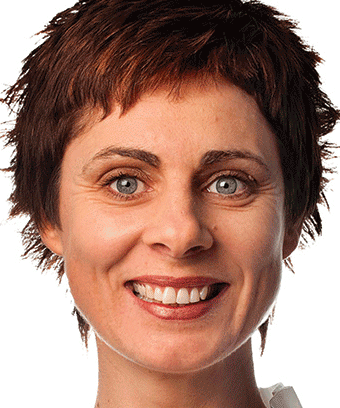 Heidi Armstrong is the CEO for State Custodians Mortgage Company. Since founding the Company in 2006, State Custodians has grown to become one of Australia's most respected non-bank lenders. Heidi holds a Law Degree, a Bachelor of Science and a Diploma of Finance and Mortgage Broking Management. An expert in personal finance, securitised lending and the mortgage industry, Heidi is passionate about sharing her invaluable knowledge to educate borrowers.
Widely recognised and respected by industry peers, Heidi was a finalist in the 2012 Australian Lending Awards for the Best Thought Leader. Moreover her Company, State Custodians, has received numerous awards, including Money Magazine's 2013 Non-Bank Lender of the Year, a '5 Star' CANSTAR rating on four of its main loans for six years running and the prestigious award for Best Overall Customer Service at the 2013 Australian Home Loan Awards (beating all of the major banks, credit unions and other lenders and mortgage providers for superior customer service).
Top Suburbs
Highest annual price growth - click a suburb below to view full profile data:
latest news