Mining families are taking serious notice of regional Queensland in regards to property following a series of recent reports that show its cities being the most 'family friendly' in Australia.

Blogger: Kim Clarke, managing director, Xcel Properties

Earlier this year, Mackay took out its ranking as one of the top 10 cities in Suncorp Australia's Family Friendly City Index. An accolade that has broadened its appeal to mining families considering the move to be nearer the Bowen Basin – regional Queensland's prime location for mining. With many redundancies in the mining industry taking place over the past 18 months, more and more miners are willing to relocate to secure a job this year. New build communities in these regional areas host the ideal properties for these Drive in Drive out (DIDO) miners.
An example of an area that has a great appeal for this demographic is Mackay. The development of highly-sought communities in this city and its recent accolades truly make it a major attraction to families of all ages, particularly those seeking property closer to the mining community. It won't be long before neighbouring cities follow suit and, with a property shortage in Australia's major cities including Brisbane, regional Queensland will soon be one of Australia's most sought after areas for property.
Cities like Mackay now have a bigger drawcard for families seeking a community lifestyle while being closer to employment. These relocating families now have the opportunity to purchase a large new-build property in these areas at a substantially more-affordable price than they would pay on Australia's east or west coast.  
A three-bedroom house and land package within close proximity to Sydney, Melbourne or Perth's CBD will cost $1 million-plus. In an area such as Mackay, the same packages are available from $387,000. With developments in regional Queensland devoting large portions of land to public spaces, parks, protected bushland and wetlands, mum and dad buyers can move their family to a tranquil location that is within walking distance to shops, schools and public transport.
Developers of properties and communities in regional areas need to recognise that, like the property and employment market, buyer perception is shifting. With interest rates remaining at an all-time low and the government continuing to offer grant incentives for new-build properties, demand in regional Queensland will increase in 2014.
---
About Kim Clarke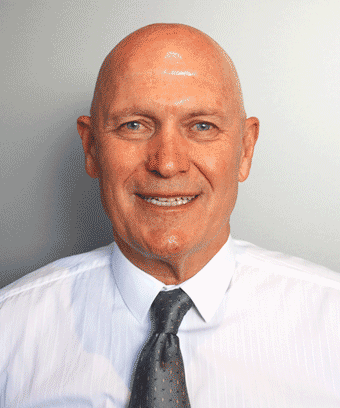 Kim Clarke is founder and Managing Director of Xcel Properties with over 40 years' experience in the real estate and property development industry.
Specialising in Regional Queensland development, Kim's current focus sits with his latest project Plantation Palms. Based in one of the state's fastest growing regional cities – Mackay – this community will grow in line with the Government's projected 55% population increase by 2031.
Top Suburbs
Highest annual price growth - click a suburb below to view full profile data:
latest news