Astute property buyers can now achieve double digit capital growth in Perth through targeting high growth suburbs

Blogger: Rory O'Rourke, O'Rourke Realty Investments

Last year, there were a number of suburbs where the value of apartments jumped by nearly 20 per cent. These suburbs included Scarborough (+16.3%), Balcatta (+18.4), North Fremantle (+18.7%) Cannington (+18.5%), Nedlands (17.3%) and Tuart Hill (+16.3%).
When you consider that the inflation rate in Perth last year was 2.9 per cent, investors who bought apartments in these hot suburbs gained significant personal wealth during the past year.
Apartments which are located in suburbs with urban regeneration such as Scarborough, in particular, performed strongly during the past year in terms of capital growth.
Apartments are traditionally favoured by investors as an asset class because they are low maintenance and the rising demand for apartments during 2014 in Perth has seen strong sales of new apartment developments shortly after being launched.
Competitive property prices combined with rising rents have also driven up rental yields for apartments in Perth over recent years making them very attractive for investors.
Very low interest rates has also encouraged a growing number of  new first time investors will enter the Perth property market to take advantage of strong rental returns as well as the prospect of rising capital growth rates.
However, first time investors need to undertake careful research before making a decision to purchase because your first investment property can be the key to building a successful property portfolio.
There are important tax advantages in buying an apartment for investment purposes such as all holding costs including all the interest is tax deductible.  Our biggest expense is income tax our second biggest expense is indirect taxes.
There is a simple choice – we can pay 46 ½% income tax or pay 5% interest.  The interest is tax deductible (if borrowed for investment purposes) while income tax never will be. Investors can benefit from Capital Growth – because of demand Perth is expected to go continue for rise over the coming year due to our strong population growth rates.  Investors should also consider that there are huge advantages in owning multiple apartments.
TIPS FOR BUYING AN APARTMENT FOR INVESTMENT PURPOSES
* Check the exact internal floor space of the apartment. The price of the apartment should be measured in the cost per square metre and this will give you a good comparison compared to similar apartments in the same area.
 
* Before purchasing an apartment, check the average weekly rent for a similar apartment in the same location. This will give you an indication of future rental returns.
* Check the quarterly strata fees and if there are any plans to upgrade the complex.
 
* Check how many apartments in the complex are owner occupiers. Owner occupiers tend to take a much more active interest in the upkeep of the complex. If more than 50% of the apartments are owned by owner occupiers then the complex should be well maintained.
 
* The views that the apartment can offer is important. If you are buying an apartment with good views, check that nothing in the future will interfere with these views i.e. the construction of a new building in front of your apartment.
 
* Parking is also very important when buying an apartment. Check that your apartment has a dedicated car bay and the ownership structure of car bays in the complex.
 
* One bedroom apartments as opposed to two and three bedroom apartments are very popular because more people are tending to live alone.
 
* Obtain finance approval before making an offer on an apartment as this will increase your negotiation position.
 
* Remember that if you are buying an older apartment for renovation purposes, you may have to obtain approval from the other owners for certain improvements i.e. the installation of air conditioning.
About the Blogger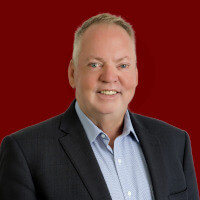 Rory O'Rourke is the principal and licensee of O'Rourke Realty Investments in Perth and has been in the property industry for over 40 years.
Rory is a former Vice President of the International Real Estate Federation (FIABCI) Australian Chapter and was inducted into the International Who's Who of Professionals for 2009/2010.
He has authored three bestselling books Born Free Taxed to Death, I sold 22 homes in one day and It's Time… the Republic of Australia.
These books can be accessed at http://www.orourke.com.au/books.html
Top Suburbs
Highest annual price growth - click a suburb below to view full profile data:
latest news