If you're considering investing with a partner, there are some serious questions you need to ask yourself, and each other, before you get started.

Blogger: Marie Mortimer, managing director, loans.com.au 

These days, commitment between couples comes in many forms. You might be thinking of taking the step from sharing a lease to sharing a bank account, buying a property together, getting married, or planning a family. Whatever the commitment is, if it involves a level of joint responsibility for finances there should be some plain speaking entered into first so both parties have realistic expectations should your circumstances change.
It is not an easy task to sit down and talk about practical matters like money when you are swept up in the excitement of the property market or the romance of wedding planning. It can be a bit of a downer unless it is approached with some forethought and a good deal of consideration for your partner's priorities as well as your own.
First thing's first. You need to get to the heart of the matter of where the money will come from to cover expenses should one of you be out of the workforce for whatever reason. This might be a planned absence, like parental leave or a study sabbatical, or it could be unplanned due to accident, illness or retrenchment.
Who will pay the mortgage or the rent? Who will cover the bills? Will there still be money left over for savings? What discretionary spending will be the first to go and in what order will the household budget be curtailed? Do you have enough insurance?
Work carefully around the question of continuing to maintain elements of your lifestyle that may come at the cost of meeting your regular financial obligations. It's no good saving for your planned trip to Bali if you can't make your mortgage repayments. Similarly, should you give up your gym membership if your partner isn't working? At what point does buying a coffee every day become a luxury you can't justify? Do you have to start using no name shampoo?
Calm down. With a bit of open communication you can balance your priorities to build a contingency plan for how you will manage your money if the bottom falls out of your budget. Start by giving consideration to the big things and let everything else take its place after that. Your mortgage or rent payments should be your stake in the sand. How much do you need each month to cover that? Allow for bills and living costs like groceries and fuel and sort out what you will do with anything left over. Be sure you understand the timeline of how long you can manage on that budget.
Here are some key questions that will direct the way this conversation may go:
Will you have a joint account or keep your money separate?
If you are maintaining your own accounts, who will pay the rent or mortgage and who will cover the living expenses?
What level of insurance do you need for your home, health, car, life, income?
Where will those funds come from?
Put the kettle on and break out the chocolate biscuits. Good luck.
Contact this Blogger Immediately
About the Blogger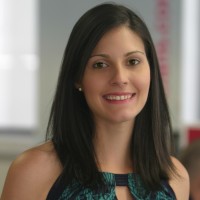 Top Suburbs
Highest annual price growth - click a suburb below to view full profile data:
latest news