Investors who are looking for the next hotspot - or even just trying to decide where to buy - need to know how to follow the infrastructure and the impact this will have on house prices.  

Blogger: Sarah Verheyen, property acquisition specialist, Plan Assist 
If I was given one dollar for each time I was asked what's going to happen in the property market I would be a very rich woman. No one has a crystal ball; however there are often strong indicators that we can research to help make a smart, educated property investment decision, instead of a wild guess based on hype, on where the next hot spot is going to be.
Right now there is too much happening in Western Sydney to ignore. From my experience as a Property Acquisition Specialist with a focus in the Western Sydney Market and an active property investor in Western Sydney for over 15 years, I have never seen as much planning and infrastructure as I am seeing right now. Sydney is geographically a very large city, and resources in the city are being stretched to capacity in terms of transport, business and population, the latter affecting housing greatly. Government has finally seen that it is time to expand beyond the city itself and has looked to Western Sydney to house the much anticipated new airport, at Badgerys Creek.
We have already seen proof of the fact that where you build transport and infrastructure, economic growth follows. This then flows on to employment and a need for housing. A good example of this is in Macquarie Park, located near North Ryde and the M2 Motorway. PricewaterhouseCoopers recently conducted research that shows Macquarie Park outstripped Sydney CBD and North Sydney for much of the past decade, at a staggering 6.8% compared to Sydney CBD at 1.1%. PwC found that Macquarie Park was already growing year on year, however with the additional rail & public transport, this provided even greater stimulus to economic growth in the region.
The airport at Badgerys Creek which is expected to commence construction in 2016, will further drive job creation and opportunities in the Sydney's Western region, and lure large corporate entities out of the CBD. PwC's extensive research shows that a second airport at Badgerys Creek would supercharge growth, with airports the hub of economic activity. Key drivers to growth are population growth and infrastructure, both of which are occurring in Sydney's West.
Transport is further being expanded with the construction of the North West Rail Link commencing, which stretches from Cherrybrook through Castle Hill and Bella Vista's Norwest Business Park, through to Schofields. Planning has commenced on a south western rail link, to connect Badgerys Creek to Sydney's south through to St Mary's in Sydney's west.
Population growth is being fueled by the release of land in the North West Growth Centre and South West Growth Centre, where growth is set to be very high. Property prices growing in Sydney over the past 12 months at 11.99%, has further increased the Median house cost to $771,000, making Western Sydney the only affordable option to buy a home in Sydney for many families.
Investors currently owning property in Sydney's Western region of Blacktown, through to Mt Druitt and surrounding suburbs and further on to Penrith, will be able to confirm that growth has already been fantastic over the past 12 months in these areas. Some of our clients have experienced property growth of over 25% over the past 12-18 months, and with a dual-income property strategy have been able to hold their properties at a neutral to positive cost position. There are many reasons we have focused on specific suburbs along this corridor.
With all of this exciting growth set to continue in Sydney's Western suburbs, I believe that right now is still a great time to invest in property in the region.
Read more: 
Why 54% of property investors won't succeed 
How to find a property perfect for renovation 
6 signs a suburb is set to boom: part 2 
9 steps to successful negotiation 
4 simples ideas to grow your wealth 
---
About Sarah Verheyen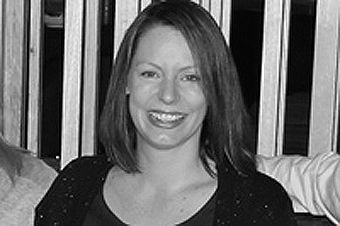 Sarah Verheyen is a Property Acquisition Specialist at Plan Assist, specialising in Investment Property purchases for elite property investors, with the potential for manufacturing growth through dual-income property strategies (Granny Flats) and Value Add strategies. As a successful investor and renovator herself, Sarah brings a wealth of experience to the service she offers her clients.
Plan Assist is one of Australia's leading resources for property services, providing Property Investors with an end-to-end property investment service and incorporating Property Mentoring & Membership, Property Acquisition, Finance Solutions, Project Management and Construction services.
Top Suburbs
Highest annual price growth - click a suburb below to view full profile data: