Before you design your investment strategy, you need to know what you want to achieve and what you're ultimately working towards.
Blogger: Sarah Wells, senior finance adviser, Rate Detective Finance

I could tell you a myriad of funny stories, like, the one when the person bought a block of land only to build a house on his neighbour's property by mistake. Or, the client who had 30 loan accounts and had no idea what they were for only to end up having to amend years of tax returns because their loans were set up incorrectly. Instead, I will share a series of blogs on how to avoid these pitfalls and sprinkle them with a few war stories to keep it interesting and motivating.
As a finance professional who has spent a great deal of her professional career restructuring and tiding the web of financing put in place for investors by helpful yet uneducated bank staff and mortgage brokers, one might say I am duly qualified to share a series of what 'not to dos' for the mature and even new property investor along with how to do things smartly and by the book.
Over my series of blogs I will share my experience from a financing perspective on how to start with the end in mind. To begin with: design your dream before you decide to copy someone else's.
Property investment is an exciting journey and we all have high aspirations in mind for what freedom and wealth our property portfolio will provide us with. Unfortunately for many, this dream does not necessarily become a reality or more frequently is derailed by 'if only I knew that then' moments when you are looking to sell, refinance or buy the next property.
Let's jump straight in and get to the point, I will leave you with my first tip;
Design your dream before you decide to copy someone else's.
The industry is full of people who have made it big following a strategy, that is great for them and I am not saying that their strategy isn't worth following. What I do suggest is before you buy into their dream, sit down and map out your own. This can be as detailed as you like or as simple as a timeline with pictures on a single piece of paper or clippings from magazines. Whatever inspires you, as this is your dream.
Then once you have mapped it out, take a moment to write the top 5 things you want in your life from this road map. Congratulations you have now completed the reference point for all future discussions that you will have with the various members of your professional team.
You may say why do this, it's simple. In life everyone has an opinion and when it comes to finance and property I see many investors sidetracked and influenced by advisers who push an agenda that is in fact contrary to what their clients really want to achieve. This is mainly caused by not having a reference point or as I call it being on the same page.
This road map will ensure that before you make any decisions based on advice from your team that your goals and objectives are at the centre of the decision making process. When your team is working off the same page your dreams can become a reality. As a financing professional, when my clients have a clear and defined goal, my job becomes about executing and designing a strategy that achieves their goals in the safest, economical and streamlined fashion. Which is what I am here to do.
So grab a pen, paper, magazine clippings and start with the end in mind.
Happy designing!
Contact this Blogger Immediately
About the Blogger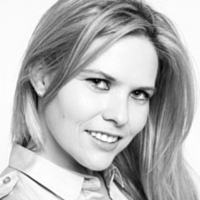 Sarah is the Senior Finance Adviser at Rate Detective Finance, one of the top performing brokerages in Australia, providing consumers with information and support with home loans, personal loans, commercial loans, refinancing and insurance.
Sarah has worked in the Finance Industry for over 11 years and during this time built a strong reputation as an accomplished financial services, banking and debt structuring specialist. Sarah has extensive experience as a Buyer's Advocate and Finance Broker in Sydney and a recipient of a series of service and business excellence awards.
Successfully assisting thousands of Australians with loan enquiries in excess of more than $1 billion, Sarah works alongside a highly qualified and dedicated team who are equipped to deal with all aspects and complexities associated with the mortgage market.
More from this writer
Top Suburbs
Highest annual price growth - click a suburb below to view full profile data:
latest news