Buying off the plan comes with its risks, but following these tips can help reduce the dangers.

Blogger: Harry Kalligeros, owner, Properties Invest 
Tip 1 - Database Registration
On many websites, you can register your interest for investment properties in the price range and type of property you seek. When giving out your contact details, choose companies that have a broad range of stock in different regions. Where possible choose companies that are not the builders or developers as they have a vested interest in selling their project only. Compare what property is out in the market between different investment property providers and different regions/cities.
This provides the following benefits to you:
•    Knowing what property is available is researching the market.
•    Using national property providers allows you to have an open mind of the best region/city to buy in and make the most profit.
•    Knowledge of the market allows you to identify a good property deal when you first see it and it can help overcome indecision.
Tip 2 - Relationships
It can help to develop a relationship with an investment property provider. Often, these professionals will have access to exclusive properties that are not listed on realestate.com.au or other portals.
Choose a firm that has a process of due diligence for each project they accept and not just selling from a list or their own builds. The best deals off the plan are when the product first goes to a pre-release function not available to the open market.
Selection of best locations in the developments occurs when the development first becomes available (first in best dressed).
Know what you want in an investment property so that you are ready when you find that elusive deal.
Tip 3 – Supply and Demand
In some states in Australia, we are experiencing a shortage of rentals and new dwellings being built. At the same time we are experiencing population growth through interstate and international migration. These economic and demographic pressures create an upward pressure on property prices and rents. Now imagine the property shortage when all the baby boomers start to retire and Australia has to increase its migration to replace that workforce.
How many times have you heard "buy when the market is low, buy when interest rates are low and when rents are high and increasing"? Sounds familiar?
Data in some states suggests timing for this strategy is ripe now.
Ensure the property provider has a research process that identifies regions of population growth and under supply of properties.
Be able to identify the best investment deals and get in early to secure that property with confidence (research rejects overpriced property).
Act decisively and have 10% deposit ready – or have finance ready first if wanting to borrow to buy property. Have SMSF structures ready including bare trust if you wish to purchase with your super moneys.
Tip 4 – Delayed settlement
Build time can vary by up to two years which can be used as a strategy if you know you only need to pay the deposit until completion of the development. Thus you can place a 10 per cent deposit on an investment with the balance due two years in the future on a fixed price contract.
You may also benefit from increased capital growth prior to settlement – if the property is in an upward market the value of the property can increase prior to settlement where the investor inherits that growth on a fixed price property.
I would not advocate flipping prior to settlement due to market uncertainty.
Tip 5 - What risks to be careful of when selecting a project?
Research the track record and history of the project developer. Request independent valuations on all constructions. Know who the builder is and if there is a different developer, then research the track record of both.
Go through the specification list in detail - Read the specs or you won't know what you are buying. Ask about the level of pre-sales and time on market since project release.
Look at room dimensions so you are not just relying on marketing clichés like 'our apartments are bigger'.  Some designers' get the build cost down by better utilising design. Look at useable space, remembering that it does not affect rental yield.
Be careful of verbal offerings - make sure any agreements or offers are in writing.
Research investor vs. owner occupier ratios in each land development and/or apartment project. Investors are looking at yield, medium to long term capital growth and a quality build/construction. On the other hand, owner occupiers or tenants are looking for lifestyle, like city living with access to café strips.
As an investor you need to think of target market when you sell. Owner occupiers usually take the top floors but bottom floors will generally give you higher yields.
Tip 6 - Things to look out for in the finished property
•    Ceiling height – many developers will keep them lower to capitlise on higher sales when height restrictions apply (we reject any such development).
•    Room dimensions – look for well thought out designs to maximise space and overcome any dead space.
•    Study nook near living – integrated living provides multi-functional areas without the extra room.
•    Large storage areas and storage as close to car bay – easy to move things back and forth from the storage area to the car.
•    Car bays near lift – get into development early to choose the best positioned bays and apartments.
•    2 car bays a thing of the past – as an investor think of who the target market is.
•    Overhead cupboards; is a minimum must have.
•    Glass splashbacks – just because the pictures show them it doesn't mean it will include them – check specs.
•    Air conditioning to living and master for the price.
•    Natural light and views – north facing for house and land.
•    Power points, lighting points, etc.; quality of fixtures and finishes.
Tip 7 - How to make money buying off the plan
•    Look for long settlement period in economic growth environment.
•    Buy within the lower price ranges as it will push up yield.
•    Buy before price increases – Once presales are reached the developer can increase prices if the market price is increasing.
•    Buy when construction prices and land prices low or have been stagnate and are poised for the next growth cycle.
•    Take a long range approach – Medium to long term investments only – Min 5 Year outlook.
•    Appoint a property manager 2 months before completion of the project.
•    Compare and double check estimated rental returns - Based on today's values is best.
•    Check that there is no more than 50/50 Investor vs. Owner Occupier split.
•    On selling/flipping – we do not advocate this strategy – it is too risky.
---
About Harry Kalligeros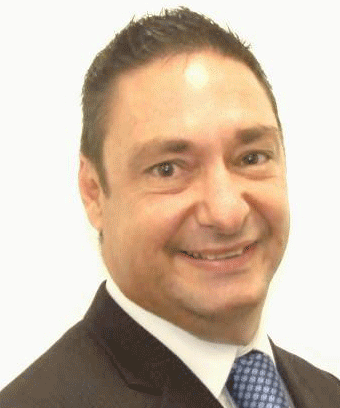 Harry is the Licensee and owner of Properties Invest Australia-wide, one of the fastest growing independently owned property investment specialist companies in Australia.
With over 21 years' experience in the financial services industry coupled with 10 years in strategic property research, Harry has worked as a financial planner in large International Australian banks and boutique firms alike. He draws on his financial planning knowledge, passion and experience to help his clients grow their own wealth as they reduce their risk through personalised strategic property investing.
With our passion for property the Properties Invest Australia-wide team evolved out of the financial planning and accounting industries, out of a need for investors to have access to property investment research, analysis and professional strategists.
Top Suburbs
Highest annual price growth - click a suburb below to view full profile data:
latest news