Here are three regional towns that are currently generating good rental yields and look set to continue to do so given their desirable lifestyles and strong industry.

Blogger: Ryan Crawford, founder & group director, Crawford Realty
As a big believer in investing for cash flow, I'm always keeping an eye on which locations around the country are performing well in this area.
While they can change month to month, here are three regional towns that are currently generating good rental yields, based on entry price – and look set to continue to do so given their desirable lifestyles and strong industry.
There are plenty of towns where investors are achieving higher yields than those here. However, I have greater confidence in the long term yield outlook for the selections below.
Cairns, Qld
•    Yield: up to 9–10 per cent (units are currently attracting the best yields)
•    Vacancy rate: 1.9 per cent
•    Growth: Flat to negative
Source: RP Data, SQM Research
Cairns, the gateway to the Great Barrier Reef, should be back on investors' radars following the announcement of the proposed $8.15 billion Aquis Great Barrier Reef Resort development in the northern end of the town.
Why invest: While the proposed Aquis resort development still requires some approvals before construction can begin, it's already having an impact on the local market. The proposed 343 hectare development features eight hotels (totalling 7,500 rooms), two casinos, a golf course, shops, an aquarium, theatres and more.
According to plans, the first phase of construction will create 3,750 construction jobs and 11,000 operational jobs. The second stage will create 3,500 construction jobs and 9,000 operational roles. Its location is 13 kilometres north of Cairns, just outside Yorkeys Knob.
Top tip: While the suburbs closest to the proposed development have experienced a sudden surge in demand, the locations to look at now are those in the southern Cairns area where property is more affordable, while still benefitting from the project and producing decent yields. Suburbs such as Woree, where units are currently delivering 10 per cent yield, have a number of schools and other local amenities, which add to the appeal. Once the Aquis project has final approval, the market is expected to take off in a big way and those seeking to maximise capital gains, as well as yield, will need to weigh up the risks and get in quick.
Risks: The obvious risk here is what will happen to the market in the event the Aquis project doesn't receive final approval? Cairns has a robust tourism industry and purchasing in an area that is less reliant on the Aquis attraction as the main drawcard (such as those with schools) and with a large proportion of owner occupiers will help minimise any negative impact should the project not come to fruition.
Karratha
•    Yield: 8–10 per cent (houses)
•    Vacancy rate: 6.1 per cent
•    Growth: -20 per cent since 2011
Source: REIWA, SQM Research, Crawford Property Group
Why invest: Despite having undergone a significant house price correction over the past two years, rental yields in Karratha have remained relatively strong, and well above the national average.
The drop in property prices is now providing investors with an ideal opportunity to access the market at the bottom of the current cycle ahead of expected upward swing as the population continues to grow and absorb current supply on the back of developing local and resource infrastructure projects over the coming 18 months.
Recent news that the development of Anketell Port is progressing through initial approvals should help further ignite the market and stimulate population growth once in full swing.
The WA government has unveiled a master plan for the multi-user, multi-commodity deepwater port which is to be located just 30 kilometres from Karratha. The plans would see Anketell have an eventual export capacity of more than 350 million tonnes a year. This would be more than double the total exports through the nearby Dampier Port and 20 per cent larger than shipments at Port Hedland, placing it as Australia's biggest export facility. The government estimates the project would create 4,000 construction jobs.
Major investment into civil infrastructure in Karratha is also underway to redevelop and revitalise the town and support the projected population increase.
Fundamentally, Karratha remains the service centre for Chevron's Gorgon LNG project – Australia's largest ever single resource natural gas project – and Woodside's Pluto LNG project – both which have lifespans of 40 years.
Top tip: Take advantage of the current low prices to maximise capital growth and secure a quality property that will appeal to the corporate leasing market.
Risks: Resource towns can experience higher volatility and relatively short market cycles, compared to capital cities. Investors should have a comprehensive strategy in place focused on investing for the medium to long term to ensure they're financially prepared to withstand volatile periods.
South Hedland
•    Yield: 9–12 per cent
•    Vacancy Rates: 3.7 per cent and declining based on current trend
•    Growth (1yr/3yrs/5yrs): -6.38/16.79/56.86 per cent
Source: RP Data, SQM Research, Crawford Property Group
Why invest: South Hedland is a major residential area forming part of the economic powerhouse that is Port Hedland. Port Hedland is now the largest bulk commodity port in Australia, used predominantly by iron ore giants BHP Billiton and Fortescue Metals Group. Both companies have invested billions over recent years to upgrade and expand port infrastructure to facilitate a ramp up of exports. The town's next mega project – rail and port infrastructure for Gina Rinehart's $10 billion Roy Hill iron ore project – is now underway.
Investment into civil infrastructure has also been significant in South Hedland. A new town centre, waterpark and sports stadium, among other projects, have all helped create a very desirable lifestyle and multiple commercial opportunities.
In just three years, Hedland's economy has grown by more than 60 per cent and the rapidly increasing workforce has resulted in a population surge. The town counts 20,000 residents today, rising around 30 per cent in just five years.
Port activity remains strong with Roy Hill ramping up development of its rail and port infrastructure.  Port expansions have also been flagged by both BHP and Roy Hill.
Top tip: The recent slump in house prices has provided good buying opportunities and is an opportunity to buy in low ahead of the next upswing. The town – throughout the recent slowdown – has continued to benefit from nation-leading rental returns as high as 12 per cent on large family homes.
Risks: Capital growth is likely to be slow in the short to medium term as the market moves through the current cycle. Investors should also take note of the current residential development pipeline and avoid buying older properties in the town.
---
About Ryan Crawford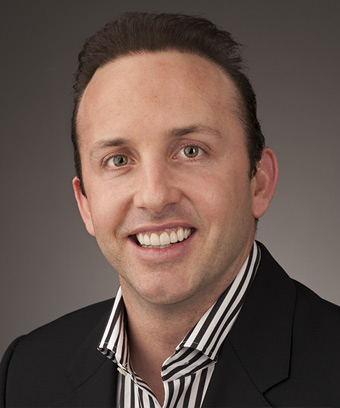 Ryan Crawford is one of Australia's most successful property investors under 40 and a leading expert in positively geared property investment. In less than a decade, Ryan built a portfolio of more than 40 positively geared properties and is now dedicated to helping others plan and implement successful property investment strategies.
Since establishing Crawford Property Group in 2008, he has coached thousands of everyday Australians to financial freedom through positively geared property. Ryan is regularly featured in the media as an industry thought leader and commentator, including Channel 7's Today Tonight, national newspapers and investment magazines.
Contact this Blogger Immediately
About the Blogger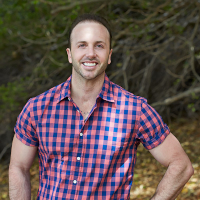 Ryan has been involved with the real estate industry for over 10 years, making the journey from highly successful property investor to real estate professional. Ryan established Crawford Property Group in 2008 in response to the growing service need in the states resource marketplaces with the focus to guide property investors from around the country through their investment journey's and identify positive property locations around the country.
Ryan is a firm believer in the power of property investing to create wealth and offers his service and advice as a seasoned investor, with a sizable investment portfolio of property spanning residential homes, land & development sites. Ryan is regularly featured as an expert commentator in the national media on property matters including state and national press, national property magazines and television.
Top Suburbs
Highest annual price growth - click a suburb below to view full profile data:
latest news