Buying off-the-plan has numerous benefits, but many investors are underprepared when the time comes to resell their investment.

Blogger: Peter O'Malley, author, Real Estate Uncovered

As thousands of apartments currently under construction across the major capital cities complete in the next 12 months, many investors (speculators) will aim to exit (dump) their off-the-plan purchase.
The reason for wanting to exit the purchase may have been pre-planned or it may be due to a change in circumstances since they initially put their deposit down.
Whatever the reason for wanting to resell the off-the-plan purchase, one thing is for certain: buying off-the-plan is easier than selling off-the-plan.
Buying off-the-plan is easy because there are usually hundreds, if not thousands, of apartments to select from in a chosen development. The developer will often arrange finance, and the commitment of paying the mortgage is delayed by a few years. Practically and emotionally its easy to secure an off-the-plan purchase if you are an investor.
A favoured investment play for many is to buy off-plan with no or a low deposit, years out from construction being complete. In the meantime, the market rises creating a paper profit for the 'savvy' investor. As completion nears, the property is on sold for a profit. So the theory goes …
Most people that have bought into a new development look forward to settling on their new property as it nears completion. For a percentage of buyers though, the settlement letter is the unwanted letter they hope does not arrive. Those looking to exit the development prior to completion want a sale locked away before they are committed to settling.
History tells us that in large developments resales usually appear before the developer has cleared existing stock. Very quickly, supply can exceed market demand, creating added challenges to a resale vendor.
The developer who was the friendly vendor in the distant past is now a competitor in the market for a buyer.
This scenario is already beginning to play out across the Sydney market. It remains to be seen what impact it does or does not have on the broader market.
Reselling off-the-plan is usually difficult because of unsold developer stock and added competition from private vendors looking to avoid settling. It's also difficult because an imminent settlement removes one of the key advantages of buying off-the-plan in that the purchaser secures a property in today's price but settles in a few years at a profit (hopefully).
In many of these developments under construction, it's an unfortunate reality that some people will be forced to liquidate at the best price available. Given that fresh developer stock is competing with private resales, it's fair to expect some downward pressure on prices of brand new apartments. The trend is not a friend on this one.
Excess stock being available is not necessarily an indication the respective development is a poor choice. Indeed, the truly savvy buyers often come looking for distressed resales as a means of entering these premier developments at an attractive price.
There are many benefits to buying from an off-the-plan resale. The price you pay on a resale is likely to be at or lower than what the subject property initially sold for, despite all of the guru's spruiking the opposite. In the short term, there is a higher chance of losing money on an off-plan purchase/resale than there is of reselling for a profit prior to completion without settling.
If 20 per cent of buyers who buy off-plan decide to resell as completion nears, this creates 120 per cent of stock that needs to be sold to the open market. If the developer has failed to unload all dwellings before the resales begin to appear, incoming buyers can expect value to begin to emerge in prices.
Not every development takes this path, but far more do than don't.
To ensure you don't overpay for an off-plan property, always compare the asking price with similar properties in the existing market. If you are paying an excessive premium in comparison to the broader market, you may well be overpaying. Developers will always aim to avoid having their stock compared to the broader market. But rest assured, if and when you need to resell, incoming buyers are going to compare your apartment to those in the broader market.
Therefore, the value needs to be evident within the development and within the broader market to make it a compelling purchase.
---
About Peter O'Malley

Peter O'Malley is the author of the book Real Estate Uncovered which was released in 2013. The book has been written for real estate consumers offering an insight and guide to the inside traps and tactics of the real estate industry.
Peter has worked in real estate since 1997 and offers a unique insight into the inner workings of the industry. He is based at Harris Partners Real Estate in Sydney's inner west suburb of Balmain. Many investors, homeowners and buyers both succeed and fail when transacting in the real estate market. The lessons learned by him have been nicely packaged in Real Estate Uncovered.
About the Blogger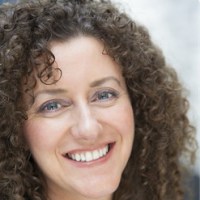 Miriam Sandkuhler is the founder of Property Mavens – a specialist property advisory firm based in Melbourne.
Unlike most 'Property Advisors', Miriam is an Accredited Property Investment Advisor (PIAA), Licensed Estate Agent and REIV member and award nominated Buyer Agent, with fourteen years of real estate experience in two states. She is also the author of the book Property Prosperity.
Miriam excels at identifying high-performing property and strategically building a client's portfolio with high capital and income growth assets. She is also a passionate advocate of fair play for all and complete accountability and transparency in the real estate industry. She has a strong track record helping investors and home buyers and believes education is the key to empowering people on their journey to achieving their goals.
Top Suburbs
Highest annual price growth - click a suburb below to view full profile data:
latest news