Australia is seeing a massive population increase, but what will this mean for our cities, our infrastructure and our property investment potential?

Blogger: Lachlan Walker, Place Advisory
Often referred to as "The Lucky Country", it's no surprise that more and more people are starting to call Australia home. While moving overseas, interstate and even to another city was a major step 20 years ago, technology's rapid advancement has made it easier to keep in contact with those back home, and as a result, more people are taking the plunge. Subsequently, Australia is seeing a massive population increase, particularly in our capital cities. What does this population growth mean for the future?
Greater Brisbane population overview
As a fundamentally CBD-centric country, Australia sees the majority of its population living within our capital market. The latest capital city population data released by the ABS shows that 66 per cent of the population lived in a capital city as at June 2013. This statistic has seen little change over the past 40 years, increasing by just one per cent since 1973. 
Closer to home, Brisbane is the major contributor to Queensland's population, with 48.1 per cent of total residents residing in the Greater Brisbane area. However, this share of the state population has seen a decrease over the past 40 years (down from 51 per cent in 1973), which can be attributed to the comparatively strong growth in the Gold Coast and Sunshine Coast, as south east Queensland moves towards becoming one major metropolitan area. 
The past 40 years have seen Brisbane's population grow at a competitive rate on a national level. As a city, we experienced the third fastest population growth in terms of both pure volume of residents and also rate of growth. We trailed behind Sydney in Melbourne for growth numbers and behind Perth and Darwin in terms of rate of growth.
Queensland population statistics
Overseas migration
•    The major contributor to population growth in QLD (47 per cent)
•    From 2012/2013, 43,312 people migrated from overseas to QLD, accounting for 18.5 per cent of national Net Overseas Migration (4th behind NSW, VIC and WA)
•    Temporary visa holders represented the largest proportion (41.8 per cent), followed New Zealand citizens (37.7 per cent) and permanent visa holders (23.2 per cent). Note this data is for 2010/2011 and is the latest available
Interstate migration
•    Accounted for around nine per cent of population growth
•    Majority of migrants originated from NSW (average of 50,000 per year for past 10 years).  VIC also contributed an average of 21,000 per year over the past 10 years
•    QLD has consistently had positive net migration over the past 30 years
Prepared by Place Advisory. Source OESR. Data current as at 31 December 2013 (most recent available)
Looking forward: population projections and beyond
By 2061, Queensland is expected to more than double its size – increasing to a population of 10 million people. That Queensland will be a very different state to the one we know today. Aging population and urban sprawl will become front-of-mind problems.
There is expected to be a significant increase in the number of people in older age groups. The proportion of the state population aged 65 years and over is projected to increase from 13 per cent to 24 per cent by 2061. Queenslanders aged over 85 will also account for six per cent of the population by then (increasing from 1.6% in 2011).
Brisbane is projected to remain the most populous part of the state, however growth in our capital will be slow compared to other SEQ urban areas. Brisbane is projected to grow at a stable 1.1 per cent per annum over the next 25 years, which will see it outpaced by predicted growth in areas such as Ipswich (4.6 per cent per annum), Gold Coast (2.3 per cent per annum) and the Sunshine Coast (2.3 per cent per annum). Will we see this population drive create a conglomerated south east Queensland urban centre?
With traffic and congestion already a problem, major infrastructure projects have been implemented around the city in order to accommodate our rapidly growing population. Transport systems such as the BaT Tunnel, the upgrade of Kingsford Smith drive and the $10 billion TransApex project, are all targeted at easing the pressure off our roads, and making our city more liveable for Brisbane's new residents. With the creation of the New Parallel Runway (NPR) at the Brisbane airport, the River City will soon have the same capacity as Hong Kong and Singapore. As the closest east coast capital to Asia, the NPR will brand the Brisbane airport as the best in Australia and will become our gateway to China.
Housing availability is expected to be an issue as well. Current statistics suggest that dwelling approvals are not keeping up with population growth.
In the future, we may need to look for innovative solutions to a housing crisis, or streamline the development process in order to minimise the amount of time it takes to approve and construct new dwellings. With a need for 138,000 new infill dwellings needed by 2031, the Brisbane residential market is destined for change overall! Under the current urban plan, future development in Brisbane will be evenly divided between infill development and urban sprawl.
---
About Lachlan Walker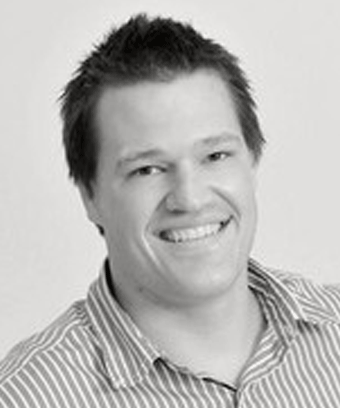 Lachlan Walker is head of the Place Advisory division at Place Projects, Brisbane's premiere project marketing company. Lachlan is recognised as one of Queensland's preeminent residential property market experts, specialising in South East Queensland residential property.
His role is to provide product specific advice to clients by gathering and applying internal and external market intelligence which is translated into meaningful market reports. He is widely published and is continually called upon to provide commentary on the residential market by various media and property journalists nationally.
Lachlan has extensive experience in property market research and has provided professional consultancy and advisory services to leading property clients including the likes of Leighton Properties, Lend Lease, Watpac, FKP, Brisbane Housing Company and Consolidated Properties.
Visit www.placeprojects.com.au for more information.
Top Suburbs
Highest annual price growth - click a suburb below to view full profile data: