If you're going to invest in an apartment, you have to get your numbers right. Here are six top tips for success.

Blogger: Tod Peterson, director, Peterson's Property Search

If you're considering investing in an apartment, my tip would be to look for a boutique-style block. A 'boutique' apartment block is subjective and has different meanings to different people. Generally it means a development with a minimum of four apartments up to a maximum of 40. Boutique also infers luxury and upmarket lifestyle.
A boutique apartment in the Darwin's CBD would currently be fetching around $550,000 with two bedrooms and two bathrooms. If you go to the top of the scale, a penthouse may sell for up to $2 million, and would be far larger with all the mod cons available.
My reasons for investing in a boutique apartment are that it is generally a quieter block with a higher ratio of owner-occupiers to tenants, things are better maintained, and there is more control over the running of the building. These apartments open the door to corporate tenants which means a far higher rent than permanent leasing.
You have to get your numbers right, but I find purchasing in the $500,000 to $600,000 price bracket with a set up cost for corporate leasing coming in at approximately $25,000, will give you a return of between $1,200 to $1,500 per week gross.
So a few tips for investors looking to purchase in a boutique development are:
•    Firstly, everyone is taken in by the views, and up here in Darwin we have some spectacular views from a number of apartment developments. But don't be sold on the views entirely. Sure they're important when looking at these kinds of developments, but ensure the internal views are just as stunning. Go for an apartment complex that is well-appointed with a quality fit-out, because if you're an investor wanting to get into the corporate rental market, then quality is what these people and their companies are looking for.
•    Ensure the size of the complex is not too large. As mentioned, go for a development that has no more than 40 apartments. I'd actually aim for no more than 20 apartments in the complex.
•    Look closely at the architectural design and layout of the block. What's trendy now certainly won't be in 10 years time, so the design needs to be contemporary without being 'out there'.
•    Check out what the developer has built previously as that will give you an indication of the quality of work they're producing. I've seen some buildings that look amazing, but 10 years down the track they're already looking tired with the paint peeling and concrete cancer peeking through the block work. So go for quality internally and externally. 
•    And the old saying, 'location, location, location' really does apply here. Look at what's around the development or what is going to be built around it in the future.
•    And finally, do your research – what type of people are renting/purchasing apartments? What's the trend in the city you're looking at investing in, are people still wanting to live in the city centre or on the CBD fringe? What is driving the apartment developments in the area? Because whatever the industry is that's driving it, that industry needs to be sustainable.
---
About Tod Peterson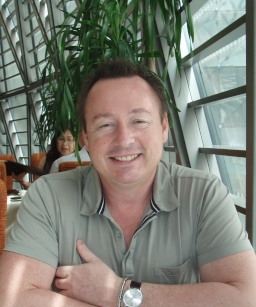 Real estate is in Tod Peterson's blood. From his grandfather's successful inner-city realty business in Sydney in 1931 through to the launch of Peterson's Property Search in 2008, Tod and his family have developed a wealth of valuable experience and knowledge.
Tod has more than 33 years of direct industry experience buying and selling real estate, creating solid relationships with local, interstate and overseas clients across the residential, commercial, rural and development markets.
Peterson's Property Search was founded in response to a demand for a unique service that caters exclusively for property buyers in the Northern Territory. Peterson's Property Search is a long time member of both REINT and REIA and proud to be NT's longest serving independent buyers agent and a representative for this unique region of Australia's "Top End".
Call: 0437 291 963
www.petersonspropertysearch.com.au
Top Suburbs
Highest annual price growth - click a suburb below to view full profile data: